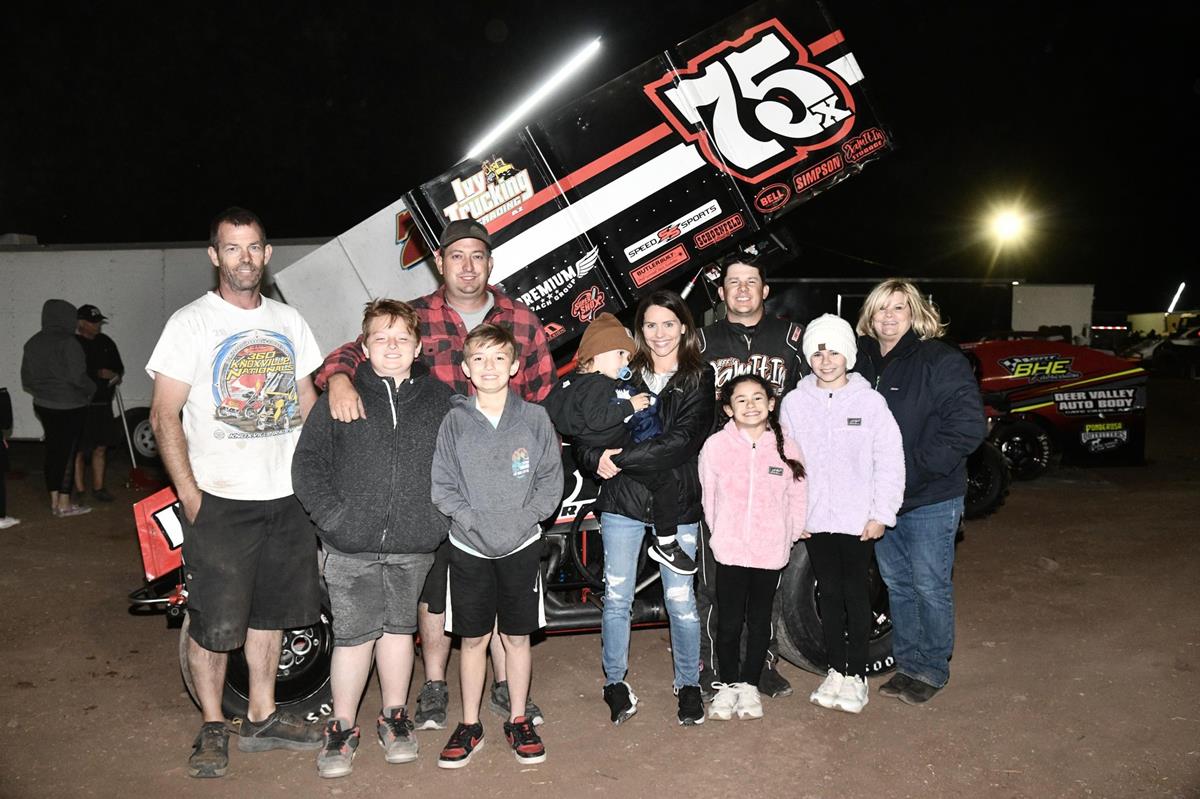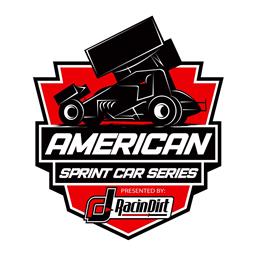 ---
Imperial Tops ASCS Southwest At Deuce of Clubs Thunder Raceway
(Image Credit: Ben Thrasher)
Bryan Hulbert - SHOW LOW, Ariz. (May 26, 2023) Adding another tally to the win column, JT Imperial topped Friday night action at the newly reopened Deuce of Clubs Thunder Raceway with the ASCS Southwest Region.
Leading from start to finish, the win is the eighth time JT has topped the Arizona-based tour. Chris Bonneau, Alex Pettas, Steve Stone, and Cody Sickles made up the top five.
The ASCS Southwest Region is back at Deuce of Clubs Thunder Raceway on Saturday, May 27. Gates open at 5:00 P.M., with racing at 7:00 P.M. (MT).
The 2023 season will mark the 32nd year of competition for the American Sprint Car Series. Spearheaded by the American Sprint Car Series National Tour, the ASCS Nation includes Regional Tours that encompass both wing and non-wing competition.
For other news, notes, and information on any of the tours under the ASCS banner, log onto http://www.ascsracing.com, follow on Facebook, Instagram, and Twitter (@ASCSRacing).
Race Results:
ASCS Southwest Region
Deuce of Clubs Thunder Raceway (Show Low, Ariz.)
Friday, May 26, 2023
Heat 1 (8 Laps): 1. 75X-JT Imperial[1]; 2. 51-Ronald Webster[4]; 3. 86-Jim Maroney[3]; 4. 7OH-Bryan Ledbetter Jr[2]
Heat 2 (8 Laps): 1. 2-Alex Pettas[1]; 2. 75-Chris Bonneau[3]; 3. 14-Cody Sickles[4]; 4. 57X-Steve Stone[2]
A Feature (30 Laps): 1. 75X-JT Imperial[1]; 2. 75-Chris Bonneau[4]; 3. 2-Alex Pettas[3]; 4. 57X-Steve Stone[8]; 5. 7OH-Bryan Ledbetter Jr[7]; 6. 14-Cody Sickles[5]; 7. 86-Jim Maroney[6]; 8. 51-Ronald Webster[2]
---
Submitted By: Bryan Hulbert
Back to News