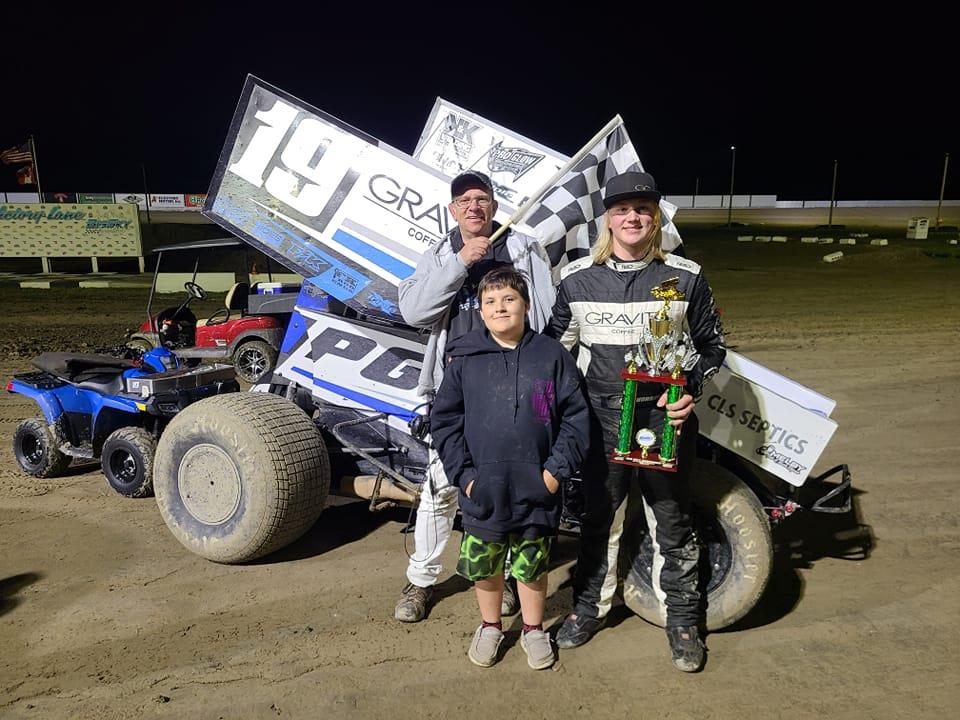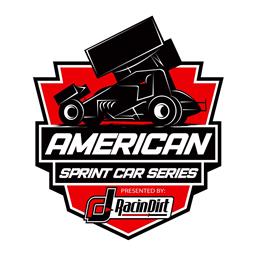 ---
Colby Thornhill Makes It A Montana Sweep With ASCS Frontier
(Image Credit: Andrew Kunas)
Bryan Hulbert – BILLINGS, Mont. (June 11, 2022) Different track, same result, as Washington's Colby Thornhill parked the PGH Excavating No. 19 in Victory Lane with the Brodix ASCS Frontier Region at Big Sky Speedway in Billings, Mont.
Leading the closing three laps for his third overall win with the Montana region, Colby had to get past Canada's Kelly Miller for the point. Pulling to a 2.321-second advantage, the No 19 was ultimately followed by Kory Wermling. Tyler Driever hustled from 13th to third, followed by Phil Dietz in fourth. Kelly Miller ended up fifth.
Jordan Milne, Adam Speckman, Ian Myer, Abraham Hernandez, and Joe Perry completed the top ten.
The Brodix ASCS Frontier Region is back in action on July 1 at Gallatin Speedway (Belgrade, Mont.), then July 3 and 4 at Electric City Speedway (Great Falls, Mont.)
The 2022 season will mark the 31st year of competition for the American Sprint Car Series. Spearheaded by the Lucas Oil American Sprint Car Series presented by the MAVTV Motorsports Network, the ASCS Nation includes 11 Regional Tours encompassing both wing and non-wing competition.
For other news, notes, and information on any of the tours under the ASCS banner, log onto http://www.ascsracing.com, follow on Facebook, Instagram, and Twitter (@LucasOilASCS).
Race Results:
ASCS Frontier Region
Big Sky Speedway (Billings, Mont.)
Saturday, June 11, 2022
Heat 1 (8 Laps): 1. 56-Ross Mathewson[2]; 2. 16G-Austyn Gossel[1]; 3. 72-Phil Dietz[3]; 4. 19-Colby Thornhill[7]; 5. 3-Jordan Milne[6]; 6. 24M-Ian Myers[4]; 7. 33T-Tyler Driever[5]
Heat 2 (8 Laps): 1. 28-Joe Perry[2]; 2. 2JR-Kelly Miller[4]; 3. 37-Trever Kirkland[1]; 4. 9K-Kory Wermling[3]; 5. 4-Adam Speckman[5]; 6. 2M-Abraham Hernandez[6]
A Feature 1 (25 Laps): 1. 19-Colby Thornhill[4]; 2. 9K-Kory Wermling[6]; 3. 33T-Tyler Driever[12]; 4. 72-Phil Dietz[7]; 5. 2JR-Kelly Miller[1]; 6. 3-Jordan Milne[9]; 7. 4-Adam Speckman[10]; 8. 24M-Ian Myers[11]; 9. 2M-Abraham Hernandez[13]; 10. 28-Joe Perry[3]; 11. 56-Ross Mathewson[2]; 12. 16G-Austyn Gossel[5]; 13. 37-Trever Kirkland[8]
---
Submitted By: Bryan Hulbert
Back to News