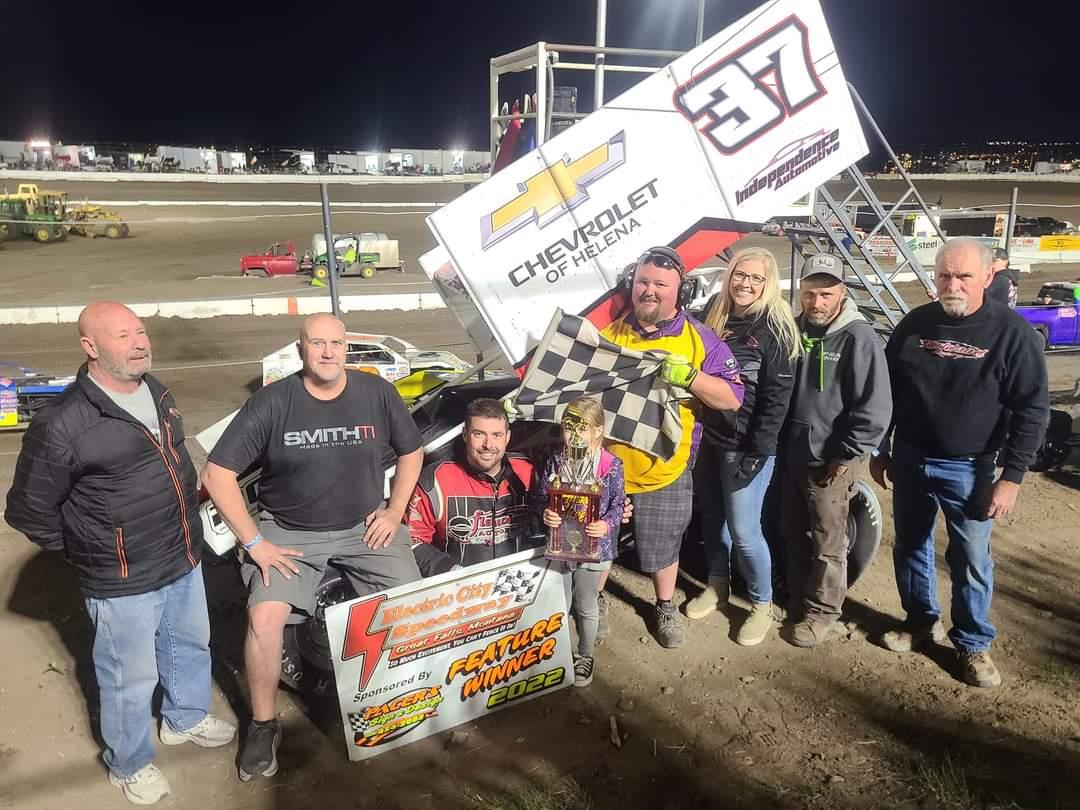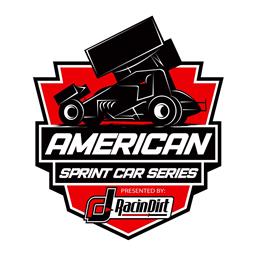 ---
Kirkland Leads It All In ASCS Frontier Opener At Electric City Speedway
(Image Credit: Andrew Kunas)
Bryan Hulbert - GREAT FALLS, Mont. (May 27, 2022) Kicking off the 2022 season with a win, Trever Kirkland led flag-to-flag Friday night with the Brodix ASCS Frontier Region at Electric City Speedway.
Win No. 6 with the Montana based tour, Kirkland took the green from the pole position and never looked back. Canada's Kelly Miller crossed second, with Joe Perry completing the night's podium. James Setters and Kory Wermling made up the top five.
Making his return to action, Bill Boyce crossed sixth, followed by Michael Bingham, Bryan Brown, Jordan Mihe, and Ross Mathewson rounded out the top ten.
The Spring Roundup at Electric City Speedway continues on Saturday, May 28. Grandstands open at 5:30 P.M. with racing at 7:00 P.M. (MDT).
Tickets are $20 for adults, $14 for Military, Senior (55+), Military, and Youth (13-17), and $5 for Kids 12 and under. Electric City Speedway is located just north of Great Falls, Mont. on Hwy. 87 at 2801 Old Havre Hwy. Information on the track can be found at http://www.electriccityspeedway.com or by calling (406) 899-3358.
The 2022 season will mark the 31st year of competition for the American Sprint Car Series. Spearheaded by the Lucas Oil American Sprint Car Series presented by the MAVTV Motorsports Network, the ASCS Nation includes 11 Regional Tours encompassing both wing and non-wing competition.
For other news, notes, and information on any of the tours under the ASCS banner, log onto http://www.ascsracing.com, follow on Facebook, Instagram, and Twitter (@LucasOilASCS).
Race Results:
ASCS Frontier Region
Electric City Speedway (Great Falls, Mont.)
Friday, May 27, 2022
Heat 1 (8 Laps): 1. 37-Trever Kirkland[2]; 2. 3-Jordan Mihe[1]; 3. 1-Bill Boyce[3]; 4. 2-James Setters[4]; 5. 38B-Bryan Brown[6]; 6. 56-Ross Mathewson[5]; 7. (DNS) 72-Phil Dietz
Heat 2 (8 Laps): 1. 33T-Tyler Driever[1]; 2. 2JR-Kelly Miller[7]; 3. 28-Joe Perry[5]; 4. 9K-Kory Wermling[6]; 5. 77B-Michael Bingham[3]; 6. 24M-Ian Myers[4]; 7. (DNF) 74U-Chauncey Filler[2]
A Feature (25 Laps): 1. 37-Trever Kirkland[1]; 2. 2JR-Kelly Miller[4]; 3. 28-Joe Perry[3]; 4. 2-James Setters[7]; 5. 9K-Kory Wermling[5]; 6. 1-Bill Boyce[8]; 7. 77B-Michael Bingham[10]; 8. 38B-Bryan Brown[9]; 9. 3-Jordan Mihe[6]; 10. 56-Ross Mathewson[11]; 11. 24M-Ian Myers[12]; 12. (DNF) 33T-Tyler Driever[2]; 13. (DNS) 74U-Chauncey Filler; 14. (DNS) 72-Phil Dietz
---
Submitted By: Bryan Hulbert
Back to News