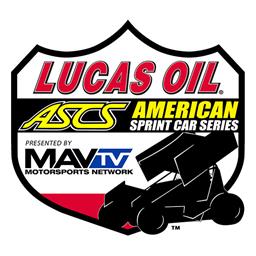 ---
Ziehl outruns the wind at Arizona Speedway
Bryan Hulbert - QUEEN CREEK, Ariz. (July 6, 2013) Welcome to the desert, where races are sometimes halted for blinding dust storms which was the case Saturday night at the Arizona Speedway.
Working past Lap 11, the red lights blinked on around the Arizona oval as dust choked out the valley. Down for as much as ten minutes, the storms passing saw the green flag return to the one-third mile oval where Rick Ziehl picked up his third Hose Advantage Southwest Regional score of the season.
Joshua Williams crossed second with early leader Bob Ream, Jr. completing the podium. The top five concluded with Ryan Linder and James Aragon.
Hose Advantage Store Southwest Region
Arizona Speedway - Queen Creek, Ariz.
Saturday, July 6, 2013
Car Count: 13
Heat 1 (8 Laps): 1. 41W-Joshua Williams; 2. 90-Lance Norick; 3. 01-Kaylene Verville; 4. 9-Ryan Linder; 5. 5A-Michael Curtis; 6. 91-Casey Buckman
Heat 2 (8 Laps): 1. 8-Bob Ream Jr; 2. 20Z-Rick Ziehl; 3. 51-R.J. Johnson; 4. 7-Ryan Murphy; 5. 11T-Steve Lohn; DNF 29S-Darrell Sickles
A Feature (25 Laps): 1. 20Z-Rick Ziehl; 2. 41W-Joshua Williams; 3. 8-Bob Ream Jr; 4. 9-Ryan Linder; 5. 57X-James Aragon; 6. 90-Lance Norick; 7. 7-Ryan Murphy; 8. 5A-Michael Curtis; 9. 11T-Steve Lohn; 10. 01-Kaylene Verville; 11. 51-R.J. Johnson; DNF 91-Casey Buckman; DNS 29S-Darrell Sickles
Lap Leader(s): Bob Ream, Jr. (1-4), Rick Ziehl (5-25)
---
Submitted By: Bryan Hulbert
Back to News