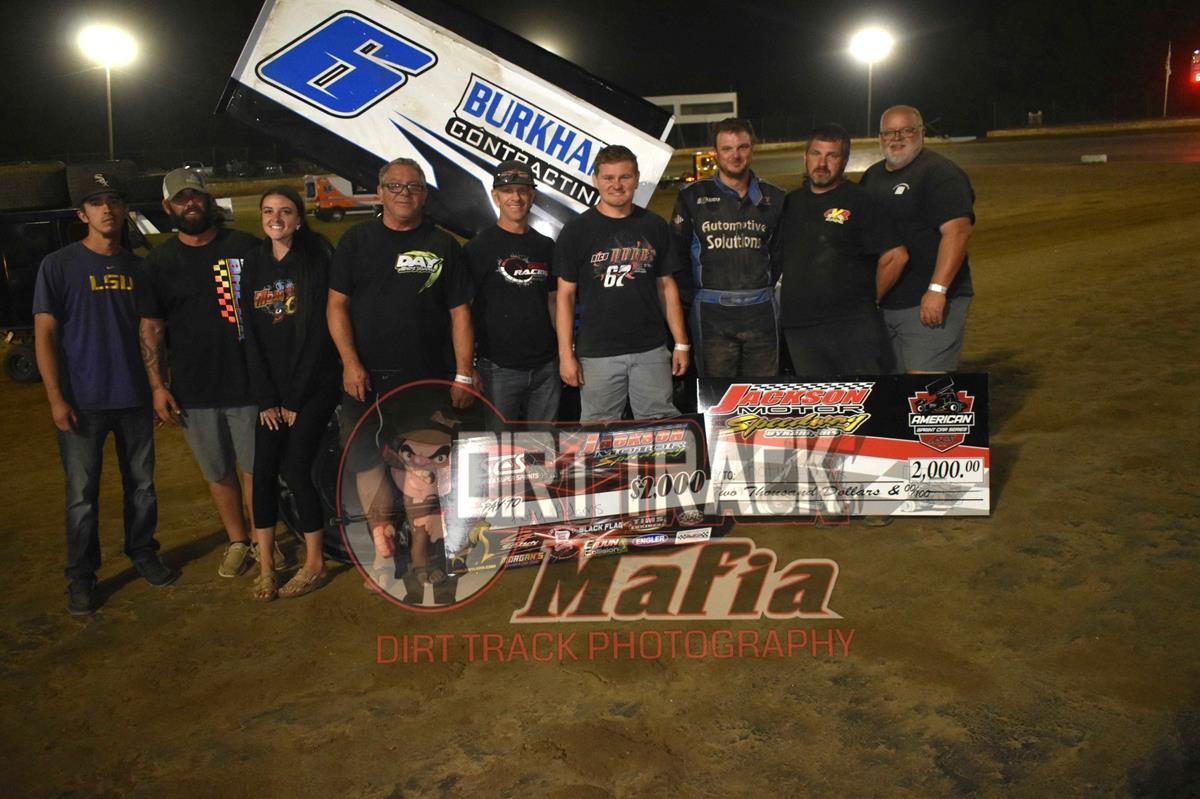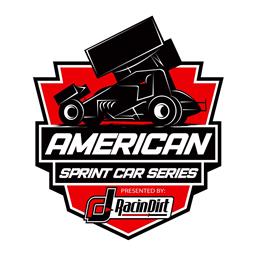 ---
Koty Adams Races To ASCS Hurricane Super Sprint Victory At Jackson
(Image Credit: Dirt Track Mafia)
Bryan Hulbert – BYRAM, Miss. (September 16, 2023) Running to the front from eighth Saturday night, Koty Adams wheeled to Victory Lane at Jackson Motor Speedway with the ASCS Hurricane Super Sprints.
Driving for Dustin Gates, the No. 6 raced to the lead on Lap 8 and went unchallenged from there. Crossing with 8.641-seconds to spare, second went to sixth starting, Terry Gray. Show to Michael Miller, the fourth spot was claimed by Evan McElhaney, who made up a dozen positions. Brandon Blenden completed the top five.
Butch David, Spencer Meredith, Steve Byunm, Scott Craft, and Jason Breeland, from 21st, made up the top ten.
The ASCS Hurricane Area Super Sprints is under the direction of Stefen Oakes. For questions regarding rules, procedures, and events, contact Stefen Oakes at bigshowmotorsports@yahoo.com or call (985) 285-9177.
The 2023 season will mark the 32nd year of competition for the American Sprint Car Series. Spearheaded by the American Sprint Car Series National Tour, the ASCS Nation includes Regional Tours that encompass both wing and non-wing competition.
For other news, notes, and information on any of the tours under the ASCS banner, log onto http://www.ascsracing.com, follow on Facebook, Instagram, and Twitter (@ASCSRacing).
Race Results:
ASCS Hurricane Super Sprints
Jackson Motor Speedway (Byram, Miss.)
Saturday, September 16, 2023
Heat 1 (8 Laps): 1. 4M-Michael Miller[3]; 2. 1D-Prestin Dalton[6]; 3. 18-Steve Byunm[7]; 4. L37-Scott Craft[1]; 5. 19-John Robicheaux[2]; 6. 83-Blake Carrier[5]; 7. 28S-Rusty Sanford[4]
Heat 2 (8 Laps): 1. 10-Terry Gray[1]; 2. 121-Butch David[6]; 3. D13-Jeffrey Dooley[2]; 4. 56T-DL (Tank) Brashier[3]; 5. 13X-Jake Brashier[4]; 6. B52-Bill Mason[5]
Heat 3 (8 Laps): 1. 88-Brandon Blenden[1]; 2. 01-Shane Morgan[2]; 3. 21M-Spencer Meredith[6]; 4. 67-Blake Mallette[4]; 5. 3-Cary Farmer[5]; 6. 18J-Paul Jones[3]
Heat 4 (8 Laps): 1. 6-Koty Adams[2]; 2. 9-Lane Whittington[4]; 3. 1M-Levi Beard[5]; 4. 16-Evan McElhaney[3]; 5. 06-Jason Breeland[1]; 6. 21-Todd Bliss[6]
A Feature (25 Laps): 1. 6-Koty Adams[8]; 2. 10-Terry Gray[6]; 3. 4M-Michael Miller[3]; 4. 16-Evan McElhaney[16]; 5. 88-Brandon Blenden[7]; 6. 121-Butch David[2]; 7. 21M-Spencer Meredith[5]; 8. 18-Steve Byunm[4]; 9. L37-Scott Craft[17]; 10. 06-Jason Breeland[21]; 11. 28S-Rusty Sanford[25]; 12. 19-John Robicheaux[20]; 13. D13-Jeffrey Dooley[12]; 14. 67-Blake Mallette[13]; 15. 13X-Jake Brashier[19]; 16. 21-Todd Bliss[22]; 17. 3-Cary Farmer[18]; 18. 56T-DL (Tank) Brashier[14]; 19. B52-Bill Mason[24]; 20. 1D-Prestin Dalton[1]; 21. 9-Lane Whittington[9]; 22. 1M-Levi Beard[10]; 23. 18J-Paul Jones[15]; 24. 01-Shane Morgan[11]; 25. 83-Blake Carrier[23]
---
Submitted By: Bryan Hulbert
Back to News