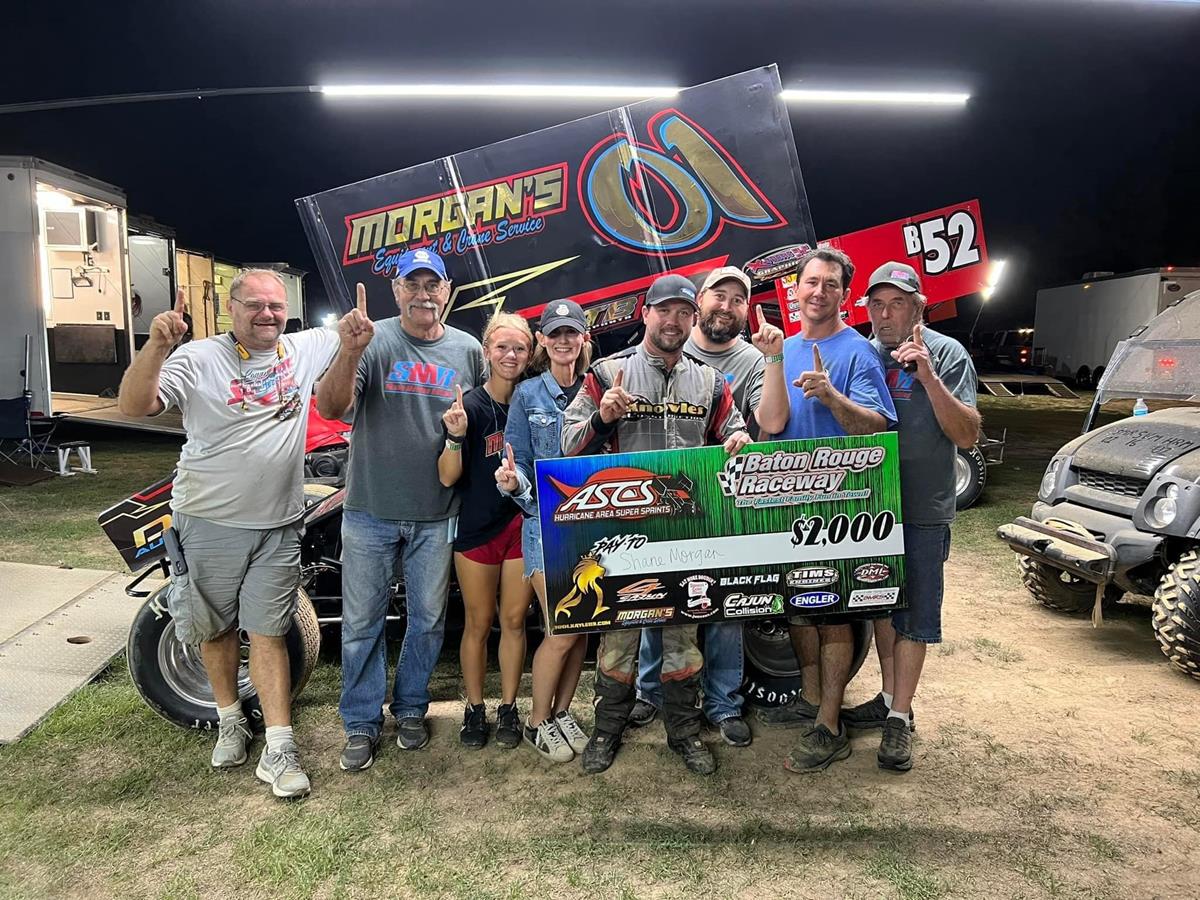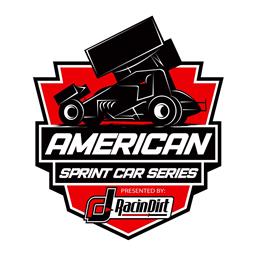 ---
Shane Morgan Storms To ASCS Hurricane Super Sprint Win
Bryan Hulbert - BAKER, La. (September 2, 2023) Landing his first win of the season with the ASCS Hurricane Super Sprints on Saturday night, Shane Morgan raced to victory at Baton Rouge Raceway.
Morgan's 14th career ASCS Regional win, Saturday is the third different tour to see his name atop the leaderboard. Winning from the right of the front row, Morgan was chased to the finish by Brandon Blenden. Cassidy Lejeune grabbed third, with Rusty Sanford and Levi Beard in fifth.
The next event for the ASCS Hurricane Super Sprints is Saturday, September 16 at Jackson Motor Speedway in Byram, Miss.
The ASCS Hurricane Area Super Sprints is under the direction of Stefen Oakes. For questions regarding rules, procedures, and events, contact Stefen Oakes at bigshowmotorsports@yahoo.com or call (985) 285-9177.
The 2023 season will mark the 32nd year of competition for the American Sprint Car Series. Spearheaded by the American Sprint Car Series National Tour, the ASCS Nation includes Regional Tours that encompass both wing and non-wing competition.
For other news, notes, and information on any of the tours under the ASCS banner, log onto http://www.ascsracing.com, follow on Facebook, Instagram, and Twitter (@ASCSRacing)
Race Results:
ASCS Hurricane Area Super Sprints
Baton Rouge Raceway (Baker, La.)
Saturday, September 2, 2023
Heat 1 (8 Laps): 1. 5-Cassidy Lejeune[5]; 2. 28S-Rusty Sanford[2]; 3. M1-Levi Beard[4]; 4. 17-Adam Moneyhun[6]; 5. (DNF) 21-Butch David[1]; 6. (DNF) B52-Bill Mason[7]; 7. (DNF) 3-Cary Farmer[3]
Heat 2 (8 Laps): 1. 01-Shane Morgan[2]; 2. 9-Lane Whittington[3]; 3. 88-Brandon Blenden[6]; 4. 2H-Tommy Hall[5]; 5. 67-Blake Mallette[1]; 6. 19-John Robicheaux[4]
A Feature (25 Laps): 1. 01-Shane Morgan[2]; 2. 88-Brandon Blenden[3]; 3. 5-Cassidy Lejeune[1]; 4. 28S-Rusty Sanford[5]; 5. M1-Levi Beard[6]; 6. 3-Cary Farmer[12]; 7. 67-Blake Mallette[9]; 8. B52-Bill Mason[13]; 9. (DNF) 9-Lane Whittington[4]; 10. (DNF) 17-Adam Moneyhun[7]; 11. (DNF) 21-Butch David[11]; 12. (DNF) 19-John Robicheaux[10]; 13. (DNS) 2H-Tommy Hall
---
Submitted By: Bryan Hulbert
Back to News