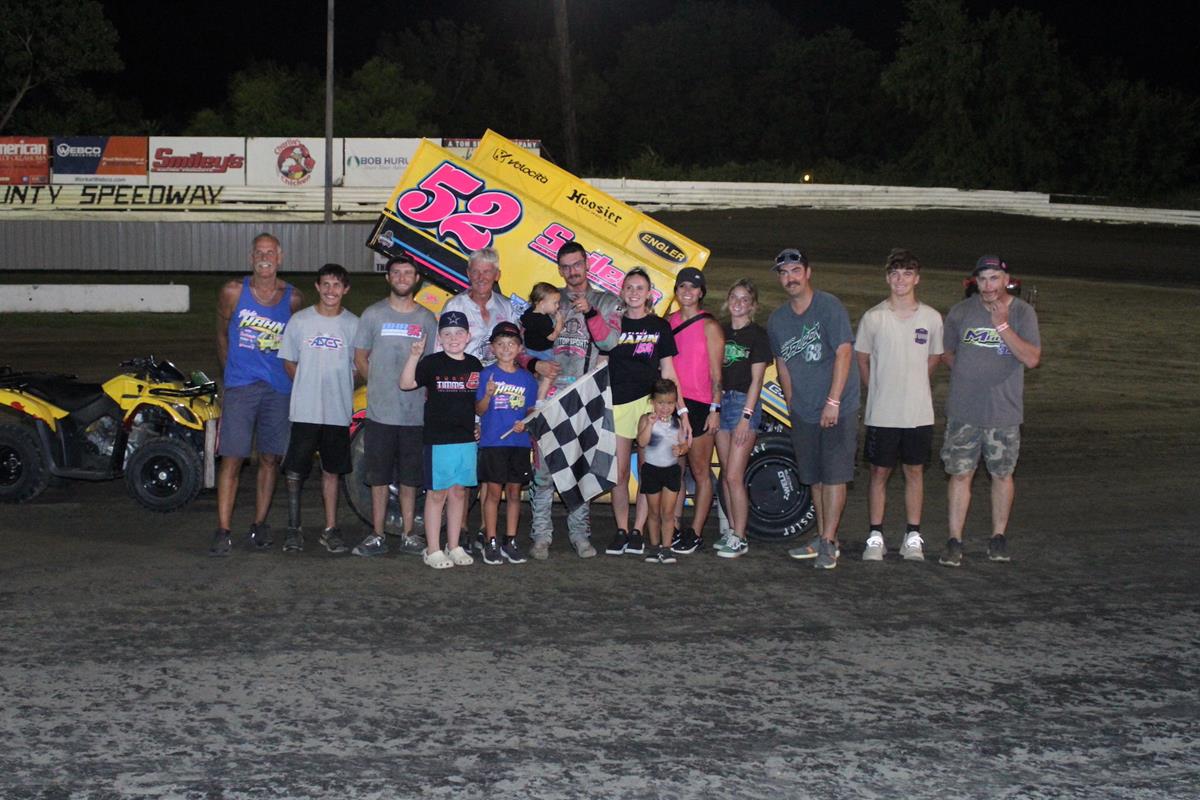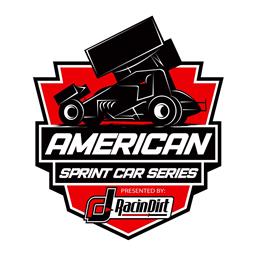 ---
Hahn Claims Hometown Win With ASCS Sooner At Creek County Speedway
(Image Credit: Richard Bales)
Bryan Hulbert – SAPULPA, Okla. (August 25, 2023) Racing less than a mile from his front door Friday night, Blake Hahn captured the win at Creek County Speedway with the American Bank of Oklahoma ASCS Sooner Region presented by Smiley's Racing Products.
The tenth time that Hahn has captured the $2,000 winner's check with the ASCS Sooner Region, he is the eighth to earn double-digit wins with the series.
Winning from second, Hahn was chased to the finish by Sean McClelland, who made up two spots to finish second. Working forward six positions, Jeffrey Newell made it to third. Noah Harris crossed fourth, with Hank Davis in fifth. Tenth to sixth for Bradley Feazard, seventh went to Alex DeCamp from 12th. Steven Shebester, Jimmy Forrester, and Lance Norick completed the top ten.
Up next is the Salina Highbanks Speedway on Saturday, August 26, with the National Tour of the American Sprint Car Series.
Gates opens at 5:00 P.M. with Hot Laps at 6:30 P.M. and Racing at 7:00 P.M. (CDT). Tickets are $20 for adults, $10 for military and youth (6-12), and free for kids five and under. Pits are $40. Salina Highbanks Speedway is located 30 minutes east of Claremore, Okla., on Hwy. 20. The track's physical address is 3164 OK-20. Pryor, OK 74361. For more information on the track, log onto http://www.salinahighbanksspeedway.com or call (918) 434-7223.
The 2023 season will mark the 32nd year of competition for the American Sprint Car Series. Spearheaded by the American Sprint Car Series National Tour, the ASCS Nation includes Regional Tours that encompass both wing and non-wing competition.
For other news, notes, and information on any of the tours under the ASCS banner, log onto http://www.ascsracing.com, follow on Facebook, Instagram, and Twitter (@ascsracing).
Race Results:
ASCS Sooner Region
Creek County Speedway (Sapulpa, Okla.)
Friday, August 25, 2023
Heat 1 (8 Laps): 1. 1-Sean McClelland[2]; 2. 1H-Hank Davis[3]; 3. 26M-Fred Mattox[1]; 4. 16S-Steven Shebester[5]; 5. 12-Jeffrey Newell[6]; 6. 938-Bradley Fezard[8]; 7. 22C-Alex DeCamp[9]; 8. 11M-Michael Tyre II[4]; 9. 22T-Frank Taft[7]
Heat 2 (8 Laps): 1. 3-Noah Harris[1]; 2. 52-Blake Hahn[4]; 3. 38-Jimmy Forrester[5]; 4. 69-Greg York[7]; 5. 97-Kevin Cummings[2]; 6. 1T-Kyle Admire[8]; 7. 90-Lance Norick[6]; 8. 3G-Lane Goodman[3]
A Feature (25 Laps): 1. 52-Blake Hahn[2]; 2. 1-Sean McClelland[4]; 3. 12-Jeffrey Newell[9]; 4. 3-Noah Harris[1]; 5. 1H-Hank Davis[3]; 6. 938-Bradley Fezard[10]; 7. 22C-Alex DeCamp[12]; 8. 16S-Steven Shebester[8]; 9. 38-Jimmy Forrester[7]; 10. 90-Lance Norick[14]; 11. 3G-Lane Goodman[16]; 12. 26M-Fred Mattox[5]; 13. 22T-Frank Taft[17]; 14. 97-Kevin Cummings[13]; 15. 1T-Kyle Admire[11]; 16. 11M-Michael Tyre II[15]; 17. 69-Greg York[6]
---
Submitted By: Bryan Hulbert
Back to News