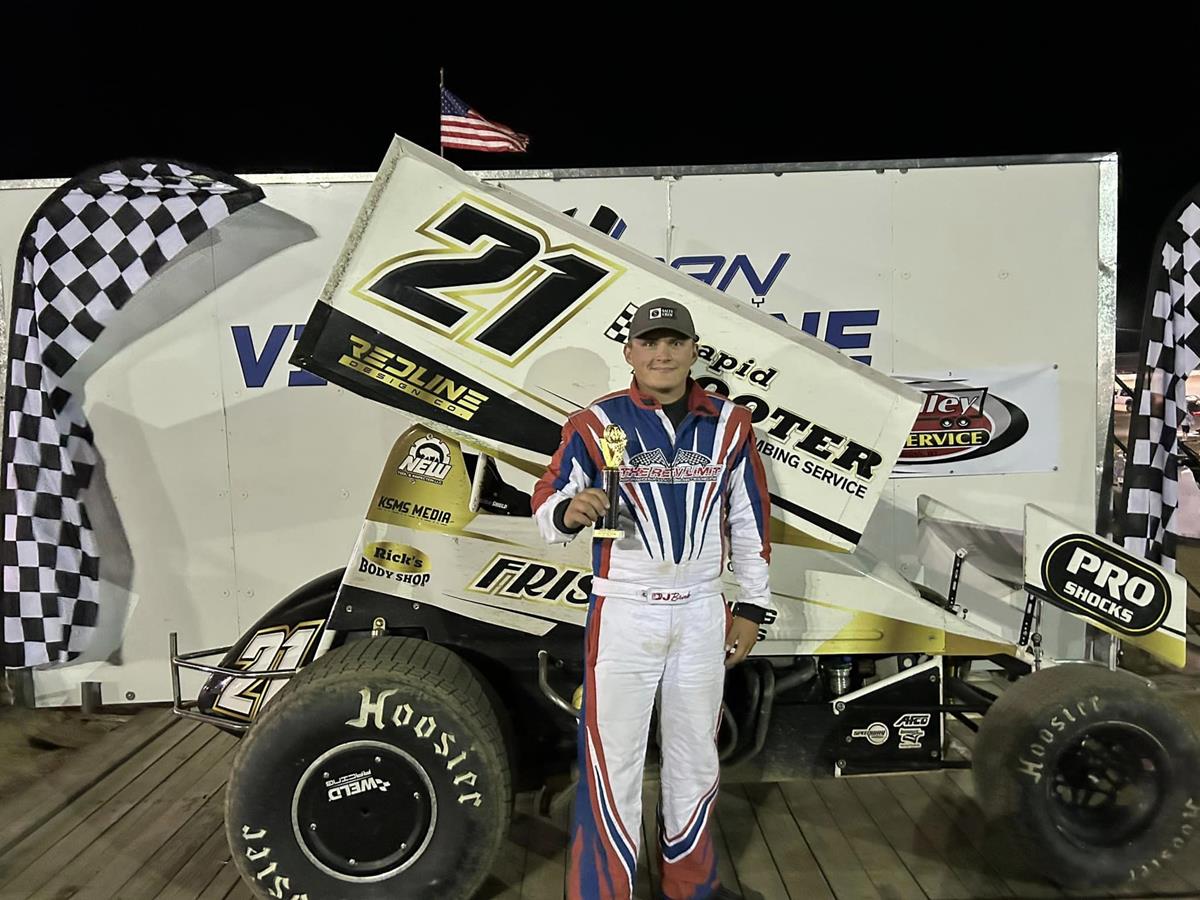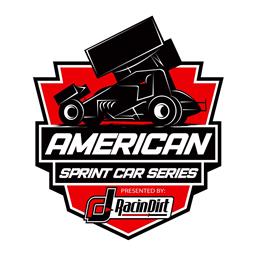 ---
Blayne Brink Captures ASCS Northern Plains Win At Sheridan Speedway
Bryan Hulbert - SHERIDAN, Wyo. (July 30, 2023) Grabbing his first career win with the ASCS Northern Plains Region on Sunday, Blayne Brink rolled into Victory Lane at Wyoming's Sheridan Speedway.
Getting the lead on Lap 4, Brink proceeded to pull away by 6.723-seconds over Josh Ostermiller, who led the opening three revolutions. Bryan Gossell, Austyn Gossel, and Shad Petersen completed the top five.
Two races remain on the ASCS Northern Plains calendar at Casper Speedway on Friday, September 8, and Saturday, September 9.
Eddie Kirchoff is the head of the ASCS Northern Plains Region and can be reached via email at blackhillsspeedway@gmail.com or by phone at (307) 660-8866.
The 2023 season will mark the 32nd year of competition for the American Sprint Car Series. Spearheaded by the American Sprint Car Series National Tour, the ASCS Nation includes Regional Tours that encompass both wing and non-wing competition.
For other news, notes, and information on any of the tours under the ASCS banner, log onto http://www.ascsracing.com, follow on Facebook, Instagram, and Twitter (@ASCSRacing)
Race Results:
ASCS Northern Plains
Sheridan Speedway (Sheridan, Wyo.)
Sunday, July 30, 2023
Heat 1 (8 Laps): 1. 12-Josh Ostermiller[3]; 2. 21-Blayne Brink[4]; 3. 4-Adam Speckman[5]; 4. 79-Darrick Duvall[6]; 5. (DNF) 41-Chris McAuley[2]; 6. (DNS) 20-Logan Hershey
Heat 2: 1. 16G-Austyn Gossel[1]; 2. 6G-Bryan Gossel[5]; 3. 2-Shad Petersen[6]; 4. 35M-Cody Masse[3]; 5. 18-Paul Jones[4]; 6. (DNF) 01-Rich Bailey[2]
Big Horn Mountain Radio Network A Feature (25 Laps): 1. 21-Blayne Brink[2]; 2. 12-Josh Ostermiller[1]; 3. 6G-Bryan Gossel[4]; 4. 16G-Austyn Gossel[8]; 5. 2-Shad Petersen[3]; 6. 35M-Cody Masse[6]; 7. 4-Adam Speckman[7]; 8. 79-Darrick Duvall[5]; 9. 18-Paul Jones[9]; 10. 20-Logan Hershey[12]; 11. (DNS) 41-Chris McAuley; 12. (DNS) 01-Rich Bailey
---
Submitted By: Bryan Hulbert
Back to News