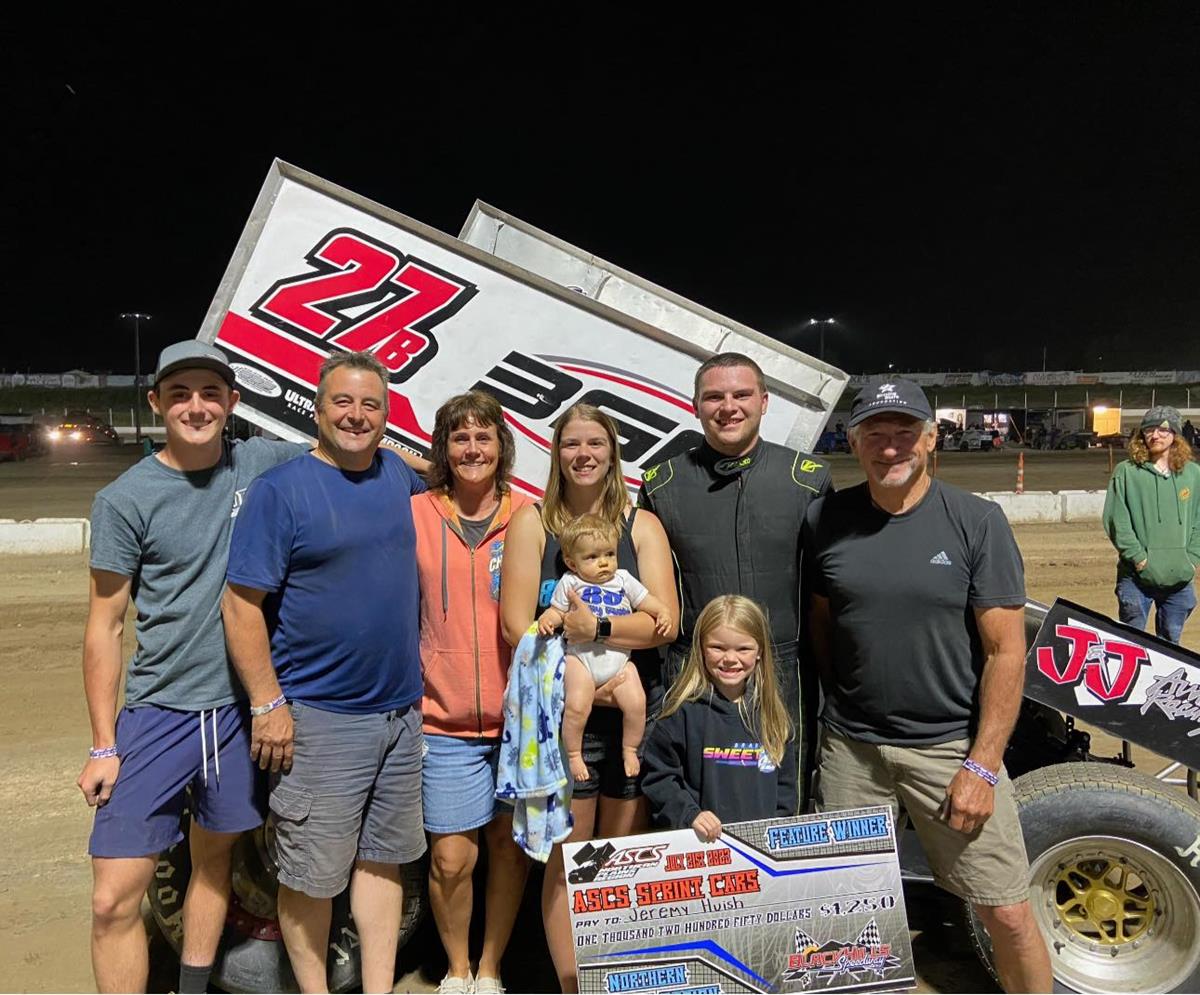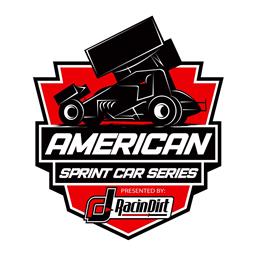 ---
Huish Doubles Up With ASCS Northern Plains At Black Hills Speedway
Bryan Hulbert – RAPID CITY, S.D. (July 22, 2023) Putting the broom to the ASCS Northern Plains Region, Jeremy Huish completed the weekend sweep aboard the Bourke Motorsports No. 27b at Black Hills Speedway.
The third driver to lead laps Saturday night at the high-banked half-mile, the opening 11 circuits were commanded by D.J. Brink. Surrendering the point to Jeremy McCune, the No. 0j pulled to a commanding lead but would slip to second with six laps to run as Huish took full advantage of a late-race restart to grab the lead.
Once out front, Jeremy pulled away by 2.869-seconds. McCune held on to second, with Brink in third. Nick Haygood and Travis Reber completed the top five.
The next events for the ASCS Northern Plains Region take place at Casper Speedway on Friday, July 28, Gillette Thunder Speedway on Saturday, July 29, and Sheridan Speedway on Sunday, July 30.
Eddie Kirchoff is the head of the ASCS Northern Plains Region and can be reached via email at blackhillsspeedway@gmail.com or by phone at (307) 660-8866.
The 2023 season will mark the 32nd year of competition for the American Sprint Car Series. Spearheaded by the American Sprint Car Series National Tour, the ASCS Nation includes Regional Tours that encompass both wing and non-wing competition.
For other news, notes, and information on any of the tours under the ASCS banner, log onto http://www.ascsracing.com, follow on Facebook, Instagram, and Twitter (@ASCSRacing)
Race Results:
ASCS Northern Plains Region
Black Hills Speedway (Rapid City, S.D.)
Saturday, July 22, 2023
Heat 1 (8 Laps): 1. 16G-Austyn Gossel[1]; 2. 2-Shad Petersen[3]; 3. 1-Nick Haygood[4]; 4. 15-James Sires[2]; 5. 13-McKayla Worley[5]; 6. 51-Cody Sires[6]
Heat 2 (8 Laps): 1. 27B-Jeremy Huish[4]; 2. 0J-Jeremy McCune[3]; 3. 3-Mike Pennel[5]; 4. 6G-Bryan Gossel[2]; 5. 28T-Jordan Tanner[1]
Heat 3 (8 Laps): 1. 21-DJ Brink[1]; 2. 88-Travis Reber[4]; 3. 20-Logan Hershey[2]; 4. 4-Adam Speckman[5]; 5. 66-Fred Holz[3]
A Feature (25 Laps): 1. 27B-Jeremy Huish[4]; 2. 0J-Jeremy McCune[2]; 3. 21-DJ Brink[3]; 4. 1-Nick Haygood[7]; 5. 88-Travis Reber[1]; 6. 16G-Austyn Gossel[5]; 7. 20-Logan Hershey[9]; 8. 2-Shad Petersen[6]; 9. 4-Adam Speckman[12]; 10. 6G-Bryan Gossel[11]; 11. 3-Mike Pennel[8]; 12. 66-Fred Holz[15]; 13. 28T-Jordan Tanner[14]; 14. 15-James Sires[10]; 15. (DNF) 13-McKayla Worley[13]; 16. (DNF) 51-Cody Sires[16]
---
Submitted By: Bryan Hulbert
Back to News