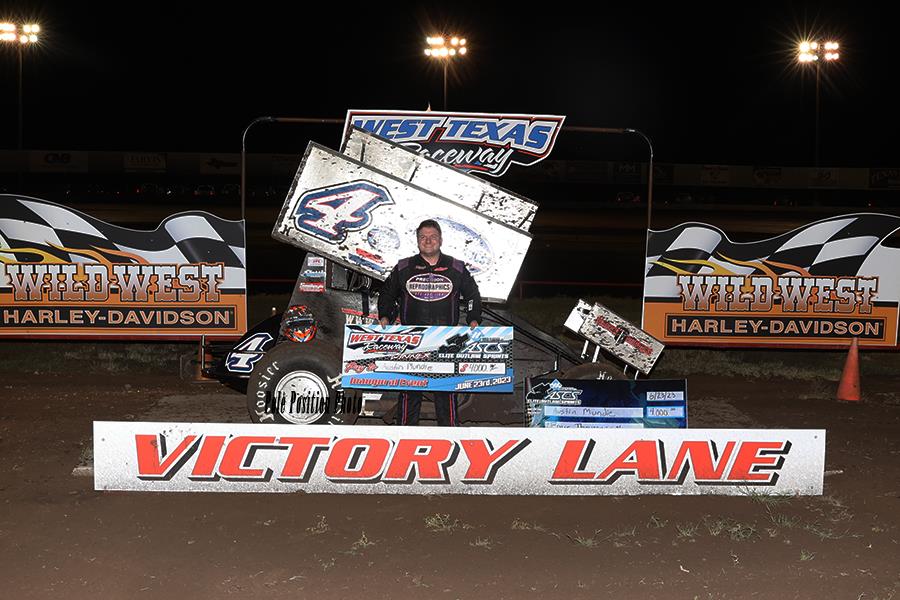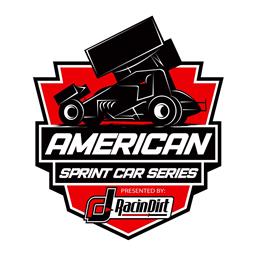 ---
Austin Mundie Masters West Texas Raceway With ASCS Elite Outlaw
(Image Credit: Pole Position Photo)
Bryan Hulbert - LUBBOCK, Texas (June 23, 2023) Netting his first career ASCS Elite Outlaw Sprint victory, Austin Mundie survived the hail at West Texas Raceway Friday night.
Taking off from the right of the front row, Mundie got the win over John Carney II. Third went Keith Martin, followed by Blake Mallory and Marcus Thomas to complete the top five.
Cody Gardner, sixth, was followed by Jason Howell, with Paul White, Blaine Baxter, and Jeremy McCune to make up the top ten.
The ASCS Elite Wing and Non-Wing Series is owned and operated by Nathan Moore and operates under the sanction of the American Sprint Car Series. Rules for both tours can be found at http://www.ascsracing.com.
Nathan can be reached at (903) 780-9934 or by email at elitenonwingsprints@gmail.com.
The 2023 season will mark the 32nd year of competition for the American Sprint Car Series. Spearheaded by the American Sprint Car Series National Tour, the ASCS Nation includes Regional Tours that encompass both wing and non-wing competition.
For other news, notes, and information on any of the tours under the ASCS banner, log onto http://www.ascsracing.com, follow on Facebook, Instagram, and Twitter (@ASCSRacing).
RACE RESULTS:
ASCS Elite Outlaw Sprints
West Texas Raceway (Lubbock, Texas)
Friday, June 23, 2023
Abilene Powder Coating Heat 1 (8 Laps): 1. 6M-Blake Mallory[2]; 2. 4-Austin Mundie[4]; 3. 38-Bryson Oeschger[1]; 4. 1-Paul White[6]; 5. 72-Gary Floyd[5]; 6. 1B-Brian Gramm[3]
Texas Aeroplastics Heat 2 (8 Laps): 1. 74B-John Carney II[1]; 2. 79-Keith Martin[4]; 3. 0J-Jeremy McCune[2]; 4. 57P-Peter Walker[3]; 5. (DNF) 21-Michelle Parson[5]; 6. (DNS) 01J-Jeb Sessums
Boxwell Heavy Haul Heat 3 (8 Laps): 1. 10G-Marcus Thomas[1]; 2. G6-Cody Gardner[2]; 3. 44-Jason Howell[3]; 4. 25B-Blaine Baxter[4]; 5. (DNF) 2B-Brett Becker[5]
Accel Compressions A Feature 1 (20 Laps): 1. 4-Austin Mundie[2]; 2. 74B-John Carney II[1]; 3. 79-Keith Martin[4]; 4. 6M-Blake Mallory[6]; 5. 10G-Marcus Thomas[5]; 6. G6-Cody Gardner[3]; 7. 44-Jason Howell[8]; 8. 1-Paul White[7]; 9. 25B-Blaine Baxter[11]; 10. 0J-Jeremy McCune[9]; 11. 1B-Brian Gramm[14]; 12. 72-Gary Floyd[13]; 13. 2B-Brett Becker[16]; 14. 21-Michelle Parson[15]; 15. 38-Bryson Oeschger[10]; 16. 57P-Peter Walker[12]; 17. 01J-Jeb Sessums[17]
---
Submitted By: Bryan Hulbert
Back to News