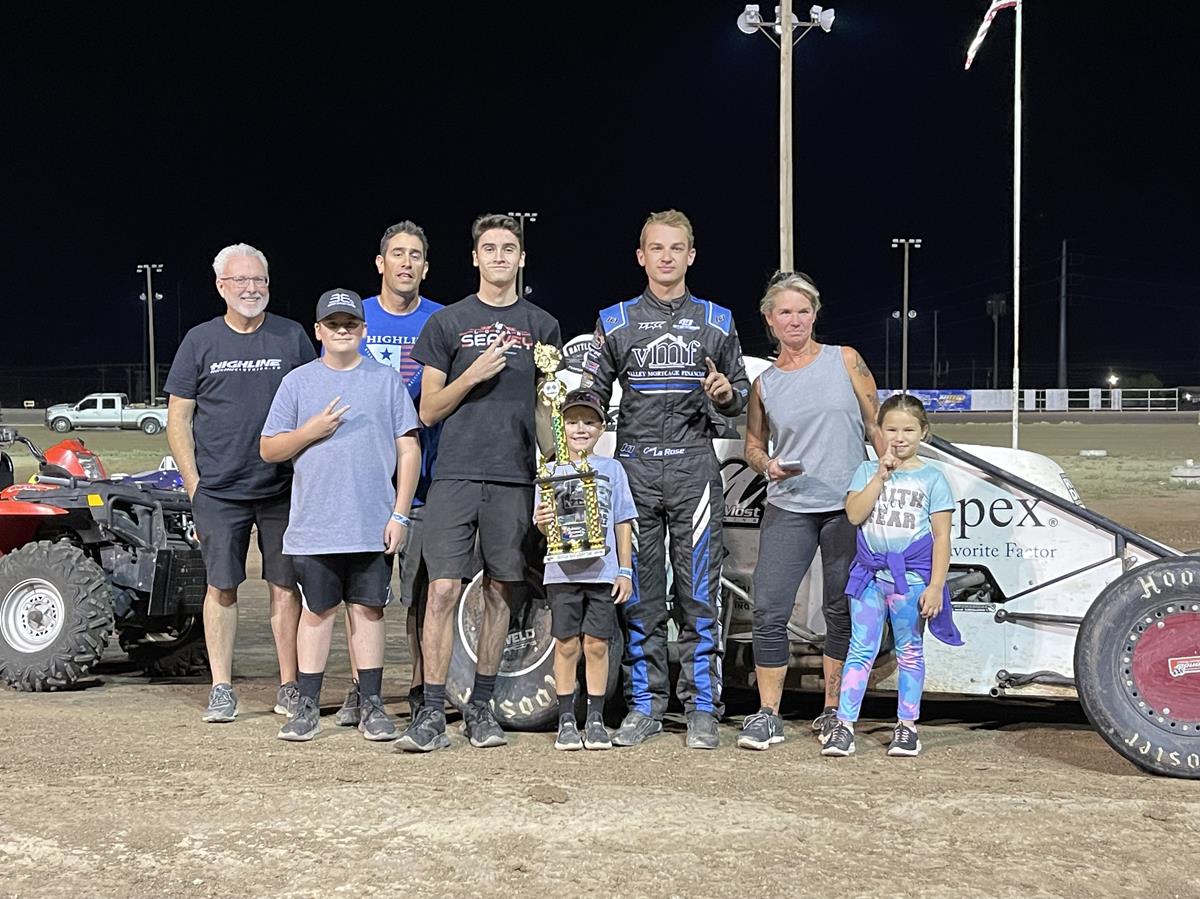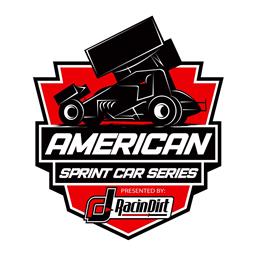 ---
Cameron La Rose Triumphs With ASCS Arizona Non-Wing At Central Arizona Raceway
(Image Credit: Ron Gilson)
Bryan Hulbert - CASA GRANDE, Ariz. (June 10, 2023) Grabbing his first career victory with the ASCS Arizona Non-Wing Sprint Cars on Saturday, Cameron La Rose topped a field 23 at Central Arizona Raceway.
La Rose also topped challenge cup Sprint Car action for two wins on the evening.
Rolling forward from the ninth spot, La Rose was followed to the line by Daylin Perreira. From 13th, Ronald Webster was third, followed by Peter Yerkovich and Justin Kierce, who advanced ten positions to complete the top five.
Into the summer break at Central Arizona Raceway, the ASCS Arizona Non-Wing Sprint Cars return to action on Saturday, October 4.
Central Arizona Raceway is located behind the Pinal County Fairgrounds at 512 S. Eleven Mile Corner.
For information on the track and coming events, log onto https://www.facebook.com/CentralArizonaRaceway or call (602) 292-7607.
The 2023 season will mark the 32nd year of competition for the American Sprint Car Series. Spearheaded by the Lucas Oil American Sprint Car Series presented by the MAVTV Motorsports Network, the ASCS Nation includes Regional Tours that encompass both wing and non-wing competition.
For other news, notes, and information on any of the tours under the ASCS banner, log onto http://www.ascsracing.com, follow on Facebook, Instagram, and Twitter (@LucasOilASCS).
RACE RESULTS:
ASCS Arizona Non-Wing
Central Arizona Raceway (Casa Grande, Ariz.)
Saturday, June 10, 2023
Heat 1 (8 Laps): 1. 85-Bobby Marcum[2]; 2. 10-Eugene Thomas[3]; 3. 21P-Daylin Perreira[5]; 4. 51W-Ronald Webster[1]; 5. 3K-Patrick Krob[8]; 6. 7OH-Bryan Ledbetter Jr[6]; 7. 29-Brent Yarnal[4]; 8. 72-AJ Hernandez[7]
Heat 2 (8 Laps): 1. 51-RJ Johnson[2]; 2. 12-Josh Pelkey[1]; 3. 3-Pete Yerkovich[6]; 4. 6-Kaiden Clark[4]; 5. 21-Austin Ervine[5]; 6. 27-Perry McMillan[3]; 7. 22AZ-Lonnie Oliver[7]; 8. 13-Alex Wood[8]
Heat 3 (8 Laps): 1. 2-Joshua Shipley[1]; 2. 3V-Jim Vanzant[2]; 3. 5-Cameron La Rose[3]; 4. 007-Wayne Siddle[4]; 5. 43-Justin Kierce[6]; 6. 61-Chad Stevens[5]; 7. 0-Jonas Reynolds[7]
A Feature (25 Laps): 1. 5-Cameron La Rose[10]; 2. 21P-Daylin Perreira[1]; 3. 51W-Ronald Webster[13]; 4. 3-Pete Yerkovich[4]; 5. 43-Justin Kierce[15]; 6. 6-Kaiden Clark[11]; 7. 007-Wayne Siddle[12]; 8. 7OH-Bryan Ledbetter Jr[16]; 9. 3V-Jim Vanzant[7]; 10. 3K-Patrick Krob[9]; 11. 51-RJ Johnson[5]; 12. 12-Josh Pelkey[8]; 13. 21-Austin Ervine[14]; 14. 2-Joshua Shipley[3]; 15. 85-Bobby Marcum[6]; 16. 27-Perry McMillan[18]; 17. 29-Brent Yarnal[20]; 18. 22AZ-Lonnie Oliver[19]; 19. 10-Eugene Thomas[2]; 20. (DNS) 13-Alex Wood; 21. (DNS) 61-Chad Stevens; 22. (DNS) 0-Jonas Reynolds; 23. (DNS) 72-AJ Hernandez
---
Submitted By: Bryan Hulbert
Back to News