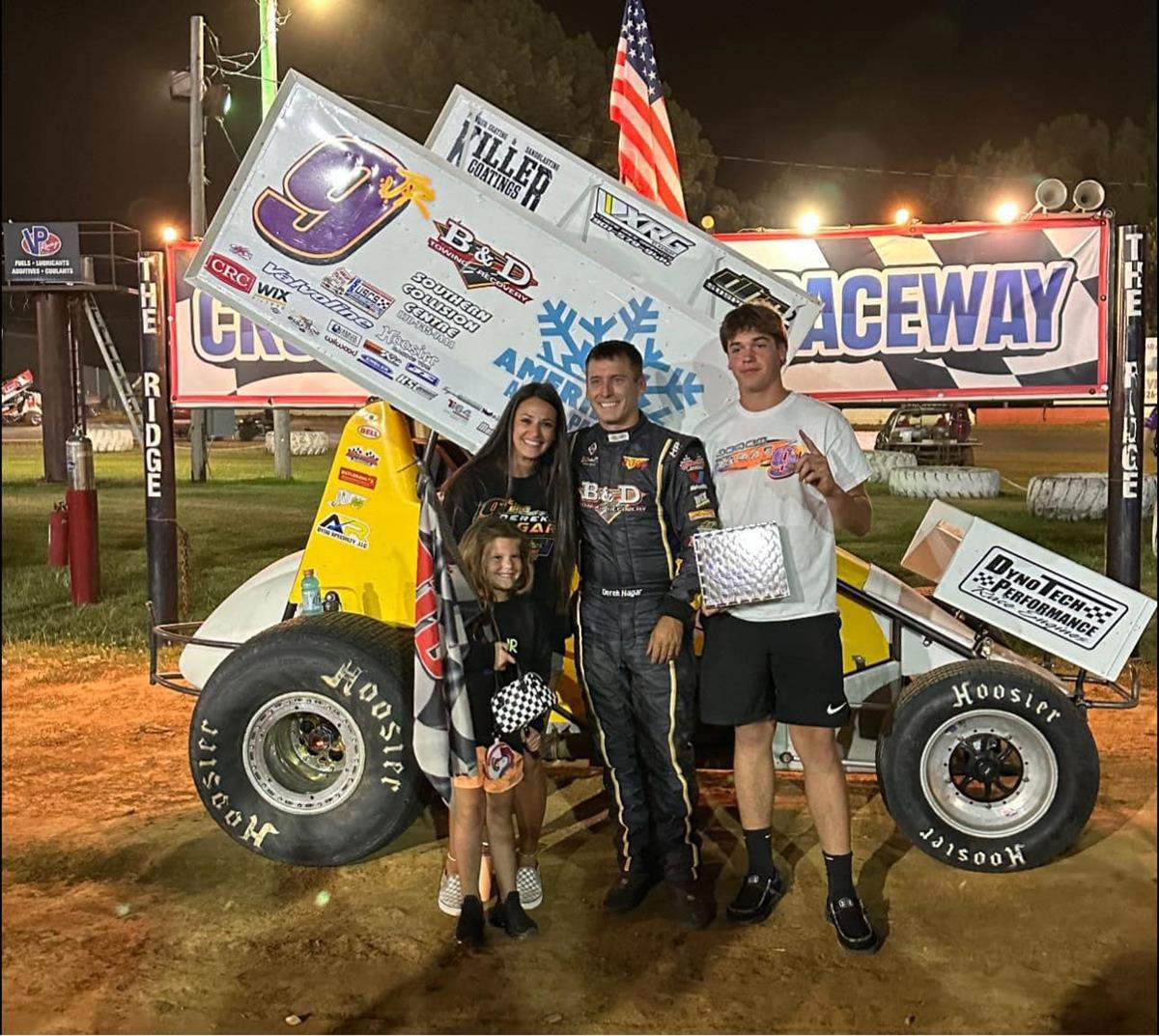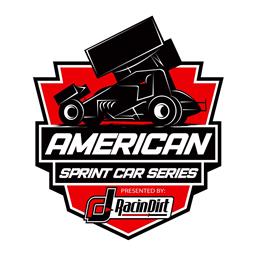 ---
Hagar Handles ASCS Mid-South At Crowley's Ridge Raceway
Bryan Hulbert - PARAGOULD, Ark. (June 9, 2023) Keeping his season hot on Friday night at Crowley's Ridge Raceway, Derek Hagar laded his ninth overall win of the season and 18th all-time with the ASCS Mid-South Region.
Landon Crawley crossed second, with Dale Howard third. Brad Bowden made up four spots to fourth, followed by Tucker Boulton to complete the top five.
The ASCS Mid-South Region races next at Batesville Motor Speedway with the National Tour of the American Sprint Car Series on Saturday, July 15.
The 2023 season will mark the 32nd year of competition for the American Sprint Car Series. Spearheaded by the American Sprint Car Series National Tour, the ASCS Nation includes Regional Tours that encompass both wing and non-wing competition.
For other news, notes, and information on any of the tours under the ASCS banner, log onto http://www.ascsracing.com, follow on Facebook, Instagram, and Twitter (@ASCSRacing).
RACE RESULTS:
ASCS Mid-South Region
Crowley's Ridge Raceway (Paragould, Ark.)
Friday, June 9, 2023
Heat 1 (10 Laps): 1. 37-Ayden Gatewood[2]; 2. 4X-Brad Bowden[4]; 3. 16-Steven Howell[1]; 4. 21-Spencer Meredith[3]; 5. (DNS) 47H-Jan Howard; 6. (DNS) B8-John Barnard
Heat 2 (10 Laps): 1. 9JR-Derek Hagar[3]; 2. 187-Landon Crawley[5]; 3. 3-Howard Moore[1]; 4. 26-Marshall Skinner[2]; 5. 2T-Cody Hays[4]; 6. (DNS) 55-Chase Howard
Heat 3 (10 Laps): 1. 47-Dale Howard[3]; 2. 91A-Ernie Ainsworth[1]; 3. 74-Tucker Boulton[4]; 4. 61-Cody Howard[2]; 5. 1D-Preston Dalton[6]; 6. 7D-Dylan Dejournett[5]
A Feature (25 Laps): 1. 9JR-Derek Hagar[1]; 2. 187-Landon Crawley[2]; 3. 47-Dale Howard[4]; 4. 4X-Brad Bowden[8]; 5. 74-Tucker Boulton[5]; 6. 91A-Ernie Ainsworth[7]; 7. 37-Ayden Gatewood[3]; 8. 26-Marshall Skinner[12]; 9. 21-Spencer Meredith[6]; 10. 16-Steven Howell[9]; 11. 61-Cody Howard[13]; 12. 7D-Dylan Dejournett[14]; 13. (DNF) 3-Howard Moore[10]; 14. (DNF) 2T-Cody Hays[11]; 15. (DNF) B8-John Barnard[16]; 16. (DNF) 47H-Jan Howard[15]; 17. (DNS) 55-Chase Howard; 18. (DNS) 1D-Preston Dalton
---
Submitted By: Bryan Hulbert
Back to News