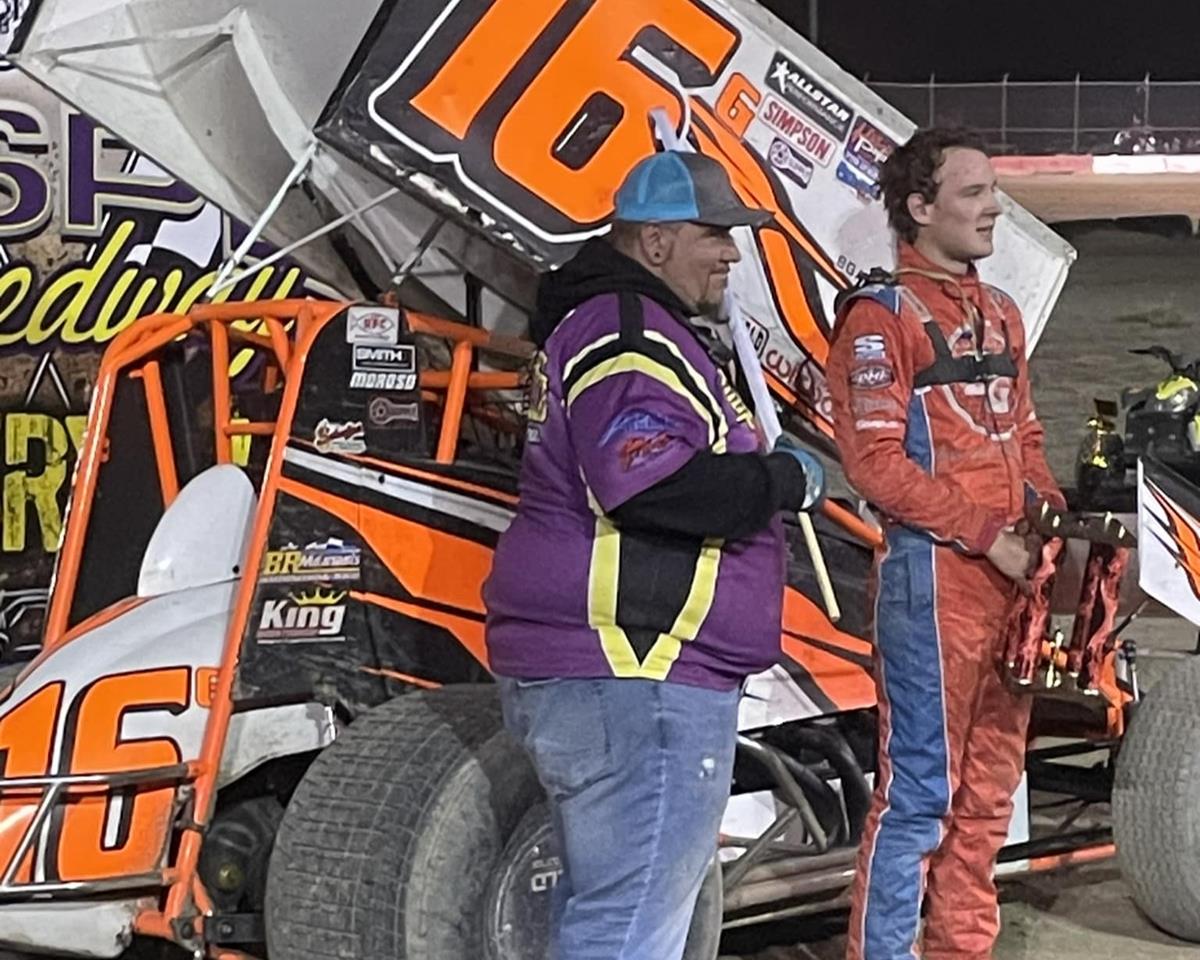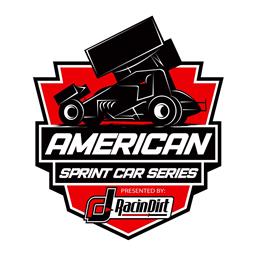 ---
Austyn Gossel Victorious At Casper Speedway With ASCS Northern Plains
(Image Credit: Tommy Vos)
Bryan Hulbert – CASPER, Wyo. (May 20, 2023) Finally finding Victory Lane with the ASCS Northern Plains Region, Colorado's Austyn Gossel made the break for Victory Lane at Casper Speedway on Saturday.
The seventh different winner with the tour since coming back in 2022, Austyn is the 33rd different winner overall.
Moving to the front from fifth, Gossel was trailed by Shad Petersen, who landed silver both nights at Casper. Friday night's winner, Nick Haygood, moved from ninth to third, with Adam Speckman and Randy Whitman completing the top five.
The next weekend for the ASCS Northern Plains Region is Friday, June 9, at Black Hills Speedway, and Saturday, June 10, at Gillette Thunder Speedway.
The 2023 season will mark the 32nd year of competition for the American Sprint Car Series. Spearheaded by the American Sprint Car Series National Tour, the ASCS Nation includes Regional Tours that encompass both wing and non-wing competition.
For other news, notes, and information on any of the tours under the ASCS banner, log onto http://www.ascsracing.com, follow on Facebook, Instagram, and Twitter (@ASCSRacing)
Race Results:
ASCS Northern Plains
Casper Speedway (Casper, Wyo.)
Saturday, May 20, 2023
Heat 1 (8 Laps): 1. 92-Coby Pearce[5]; 2. 2-Shad Petersen[6]; 3. 75-Nick Nichols[2]; 4. 18-Paul Jones[1]; 5. 08-KC Swain[3]; 6. 77-Joe Campbell[7]; 7. (DNF) 20-Logan Hershey[4]; 8. (DNS) 8-Randy Dolberg
Heat 2 (8 Laps): 1. 16G-Austyn Gossel[1]; 2. 34-Randy Whitman[4]; 3. 4-Adam Speckman[6]; 4. 66-Fred Holz[5]; 5. 13-McKayla Worley[3]; 6. (DNF) 1-Nick Haygood[2]; 7. (DNS) 41-Chris McAuley
Dash 1 (5 Laps): 1. 75-Nick Nichols[4]; 2. 66-Fred Holz[3]; 3. 13-McKayla Worley[2]; 4. 08-KC Swain[1]
A Feature (20 Laps): 1. 16G-Austyn Gossel[5]; 2. 2-Shad Petersen[3]; 3. 1-Nick Haygood[12]; 4. 4-Adam Speckman[1]; 5. 34-Randy Whitman[4]; 6. 75-Nick Nichols[6]; 7. 66-Fred Holz[8]; 8. 08-KC Swain[10]; 9. (DNF) 18-Paul Jones[7]; 10. (DNF) 92-Coby Pearce[2]; 11. (DNF) 20-Logan Hershey[13]; 12. (DNF) 77-Joe Campbell[9]; 13. (DNF) 13-McKayla Worley[11]; 14. (DNS) 41-Chris McAuley; 15. (DNS) 8-Randy Dolberg
---
Submitted By: Bryan Hulbert
Back to News