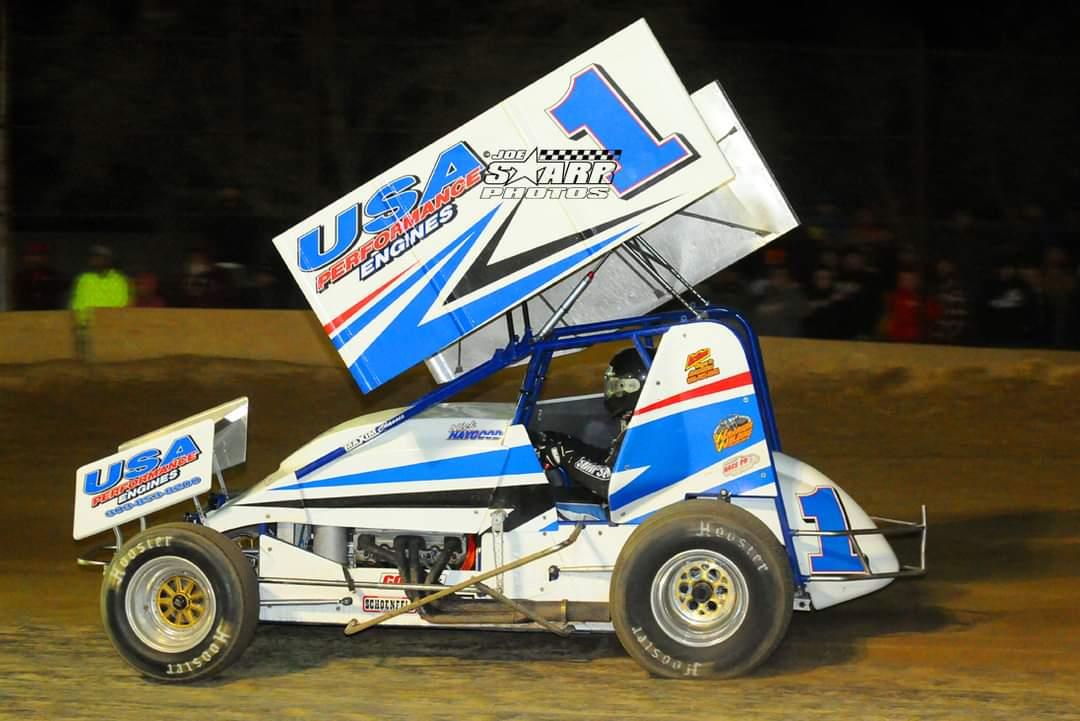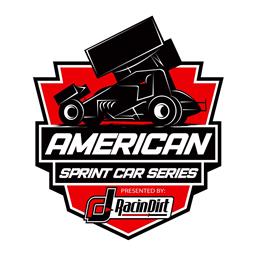 ---
Nick Haygood Strikes First With ASCS Northern Plains At Casper Speedway
(Image Credit: Joe Starr)
Bryan Hulbert - CASPER, Wyo. (May 19, 2023) Adding his name to the list of winners with the ASCS Northern Plains Region on Friday night, Colorado's Nick Haygood topped the field at Wyoming's Casper Speedway.
Nick's tenth career ASCS Regional triumph, this marks the third region he was earned a win with.
Advancing from third for the win, the USA Performance Racing Engines No. 1 was trailed to the line by Shad Petersen. The podium rounded out with Colby Pearce, while Nick Nichols and Adam Speckman completed the top five.
The ASCS Northern Plains Region is back at Casper Speedway on Saturday, May 20. Gates open at 5:00 P.M., with racing at 7:00 P.M. (MDT). Tickets are $15 for adults, $10 for seniors, military, and first responders, and free for kids 12 and under. Pit Passes are $30.
Casper Speedway is a half-mile oval located at 1277 Amoco Rd. Information on the track is online at https://www.facebook.com/CSpeedway or by calling (307) 267-8475. Eddie Kirchoff is the head of the ASCS Northern Plains Region and can be reached via email at blackhillsspeedway@gmail.com or by phone at (307) 660-8866.
The 2023 season will mark the 32nd year of competition for the American Sprint Car Series. Spearheaded by the American Sprint Car Series National Tour, the ASCS Nation includes Regional Tours that encompass both wing and non-wing competition.
For other news, notes, and information on any of the tours under the ASCS banner, log onto http://www.ascsracing.com, follow on Facebook, Instagram, and Twitter (@ASCSRacing).
Race Results:
ASCS Northern Plains
Casper Speedway (Casper, Wy.)
Friday, May 19, 2023
Heat 1 (8 Laps): 1. 21-DJ Brink[2]; 2. 92-Colby Pearce[3]; 3. 1-Nick Haygood[5]; 4. 75-Nick Nichols[4]; 5. 4-Adam Speckman[6]; 6. 13-McKayla Worley[1]
Heat 2 (8 Laps): 1. 2-Shad Petersen[2]; 2. 16G-Austyn Gossel[5]; 3. 34-Randy Whitman[3]; 4. 66-Fred Holz[1]; 5. (DNF) 77-Joe Campbell[7]; 6. (DNF) 41-Logan Hershey[4]; 7. (DNS) 18-Paul Jones
A Feature (20 Laps): 1. 1-Nick Haygood[3]; 2. 2-Shad Petersen[1]; 3. 92-Colby Pearce[6]; 4. 75-Nick Nichols[8]; 5. 4-Adam Speckman[7]; 6. 41-Logan Hershey[10]; 7. 66-Fred Holz[9]; 8. 13-McKayla Worley[11]; 9. (DNF) 77-Joe Campbell[13]; 10. (DNF) 16G-Austyn Gossel[4]; 11. (DNF) 34-Randy Whitman[5]; 12. (DNF) 21-DJ Brink[2]; 13. (DNS) 18-Paul Jones
---
Submitted By: Bryan Hulbert
Back to News