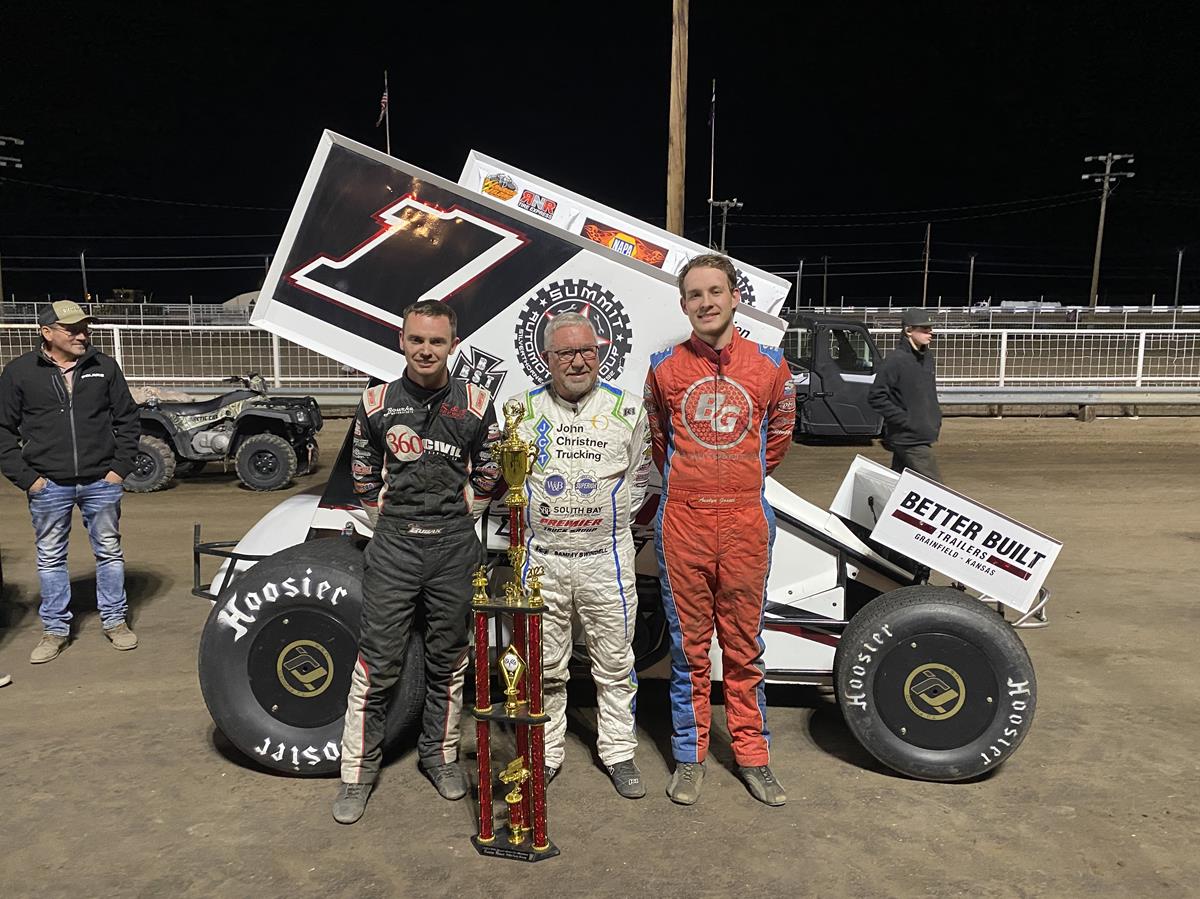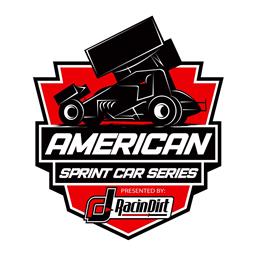 ---
Swindell Tops ASCS Elite North Action At Phillips County
(Image Credit: Don Holbrook)
Bryan Hulbert - April 29, 2023 (HOLYOKE, Colo.) Two trips to Colorado in the month of April and just as many victories, Tennessee's Sammy Swindell returned to Victory Lane Saturday night at Phillips County Raceway with the ASCS Elite North Series.
Getting the lead from the start, Sammy went on to lead the entire race over Jake Bubak. Slipping to show from the pole was Bryan Gossel, with Shad Petersen moving up from ninth to fourth. Bradley Cox followed with a run from tenth to fifth. Blair Cooper, Fred Holz, Randy Whitman, Ryan Rader, and Brian Hardman made up the top ten.
The ASCS Elite North Series will being their points season as a wingless series on Saturday, May 13, at El Paso County Raceway in Calhan, Colo.
The 2023 season will mark the 32nd year of competition for the American Sprint Car Series. Spearheaded by the American Sprint Car Series National Tour, the ASCS Nation includes Regional Tours that encompass both wing and non-wing competition.
For other news, notes, and information on any of the tours under the ASCS banner, log onto http://www.ascsracing.com, follow on Facebook, Instagram, and Twitter (@ASCSRacing).
Race Results:
ASCS Elite North
Phillips County Raceway (Holyoke, Colo.)
Saturday, April 29, 2023
Heat 1: 1. 27B-Jake Bubak[1]; 2. 16G-Bryan Gossel[3]; 3. 75-Nick Nichols[2]; 4. 32-Blair Cooper[4]; 5. 2-Shad Petersen[5]; 6. 4S-Derek Schramek[6]; 7. 66-Fred Holz[7]; 8. 16-Brian Hardman[8]
Heat 2: 1. 1-Sammy Swindell[2]; 2. 6G-Austyn Gossel[1]; 3. 92-Coby Pearce[3]; 4. 74-Zack Merritt[6]; 5. 45-Bradley Cox[5]; 6. 44-Ryan Rader[7]; 7. 16X-Butch Hardman[8]; 8. (DNF) 34-Randy Whitman[4]
A Feature: 1. 1-Sammy Swindell[2]; 2. 27B-Jake Bubak[3]; 3. 6G-Austyn Gossel[1]; 4. 2-Shad Petersen[9]; 5. 45-Bradley Cox[10]; 6. 32-Blair Cooper[7]; 7. 66-Fred Holz[13]; 8. 34-Randy Whitman[16]; 9. 44-Ryan Rader[12]; 10. 16-Brian Hardman[15]; 11. 16G-Bryan Gossel[4]; 12. 75-Nick Nichols[5]; 13. 74-Zack Merritt[8]; 14. (DNF) 92-Coby Pearce[6]; 15. (DNF) 4S-Derek Schramek[11]; 16. (DNF) 16X-Butch Hardman[14]
---
Submitted By: Bryan Hulbert
Back to News