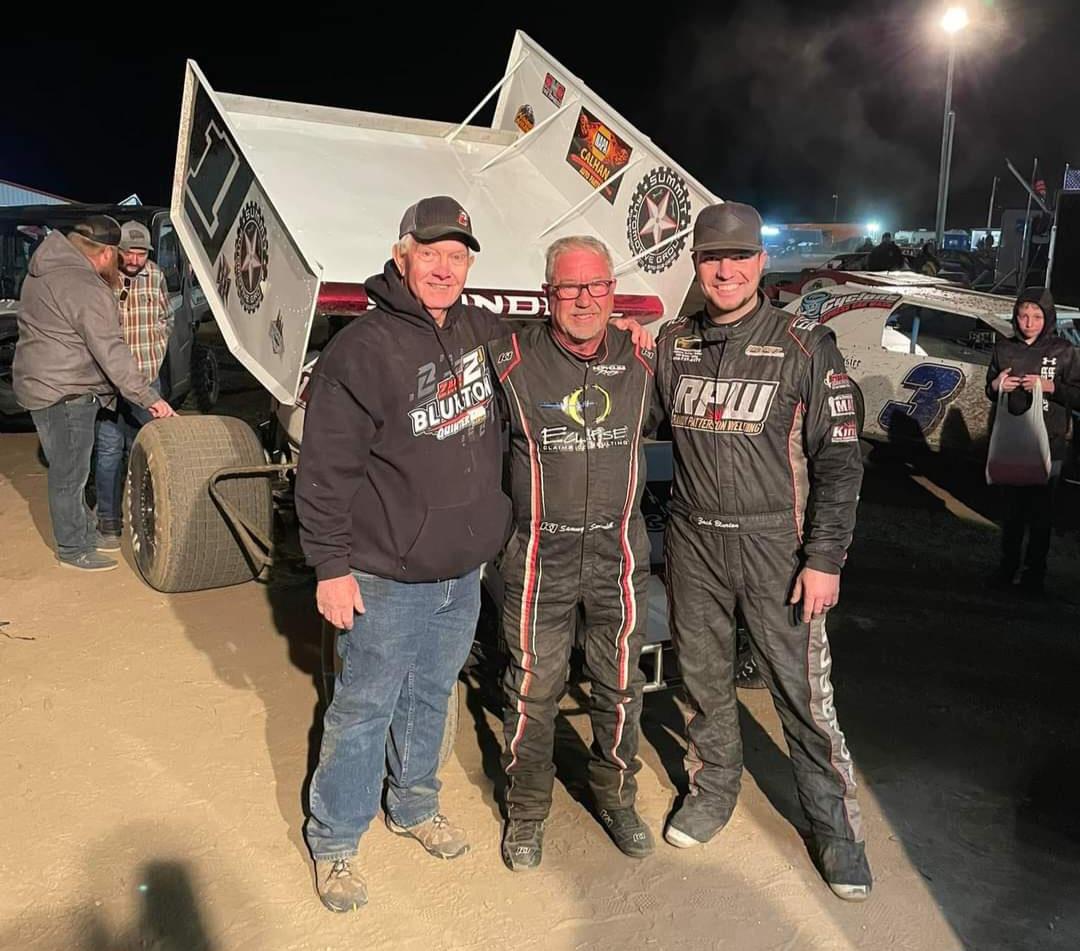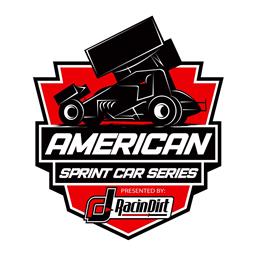 ---
Sammy Swindell Victorious In Colorado Sprint Car Showdown!
Bryan Hulbert – CALHAN, Colo. (April 8, 2023) Taking on the tricky Colorado quarter-mile that is El Paso County Raceway on Saturday night, Tennessee's Sammy Swindell raced the Martin Racing No. 1 to victory with the ASCS Elite North Sprint Cars.
A special non-point event, which would normally have been a wingless one, went winged with Swindell leading from start to finish. Colorado's Nick Haygood crossed second, with Zach Blurton rolling third. Nick Nichols was fourth, with Coby Pearce advancing six positions to fifth.
Sixth went to Austyn Gossel, followed by Joel Melton. Blair Cooper, Gary Land, and Zack Merritt completed the top ten.
The 2023 season will mark the 32nd year of competition for the American Sprint Car Series. Spearheaded by the American Sprint Car Series National Tour, the ASCS Nation includes Regional Tours that encompass both wing and non-wing competition.
For other news, notes, and information on any of the tours under the ASCS banner, log onto http://www.ascsracing.com, follow on Facebook, Instagram, and Twitter (@ASCSRacing).
Race Results:
ASCS Elite North Sprints
El Paso County Raceway (Calhan, Colo.)
Saturday, April 8, 2023
Heat 1: 1. 6G-Bryan Gossel[1]; 2. 75-Nick Nichols[4]; 3. 74-Zack Merritt[3]; 4. 3J-Joel Mellon[6]; 5. 28B-Matt Bolin[5]; 6. 59-Butch Hardman[7]; 7. (DNF) 45-Bradley Cox[2]
Heat 2: 1. 2J-Zach Blurton[2]; 2. 1S-Sammy Swindell[4]; 3. 96S-Brandon Sampson[1]; 4. 92-Coby Pearce[5]; 5. 34-Randy Whitman[6]; 6. 08-KC Swain[7]; 7. 77-Ryan Parks[3]
Heat 3: 1. 16G-Austyn Gossel[1]; 2. 1-Nick Haygood[3]; 3. 55-Gary Land[4]; 4. 32-Blair Cooper[2]; 5. 44-Ryan Rader[6]; 6. 16-Brian Hardman[7]; 7. 4S-Derek Schramek[5]
Dash: 1. 1S-Sammy Swindell[2]; 2. 1-Nick Haygood[4]; 3. 2J-Zach Blurton[3]; 4. 6G-Bryan Gossel[6]; 5. 16G-Austyn Gossel[1]; 6. 75-Nick Nichols[5]
A Feature: 1. 1S-Sammy Swindell[1]; 2. 1-Nick Haygood[2]; 3. 2J-Zach Blurton[3]; 4. 75-Nick Nichols[6]; 5. 92-Coby Pearce[11]; 6. 16G-Austyn Gossel[5]; 7. 3J-Joel Mellon[10]; 8. 32-Blair Cooper[12]; 9. 55-Gary Land[9]; 10. 74-Zack Merritt[8]; 11. 16-Brian Hardman[18]; 12. 44-Ryan Rader[15]; 13. 28B-Matt Bolin[13]; 14. 96S-Brandon Sampson[7]; 15. 77-Ryan Parks[19]; 16. 08-KC Swain[17]; 17. 4S-Derek Schramek[21]; 18. 45-Bradley Cox[20]; 19. 6G-Bryan Gossel[4]; 20. 34-Randy Whitman[14]; 21. 59-Butch Hardman[16]
---
Submitted By: Bryan Hulbert
Back to News