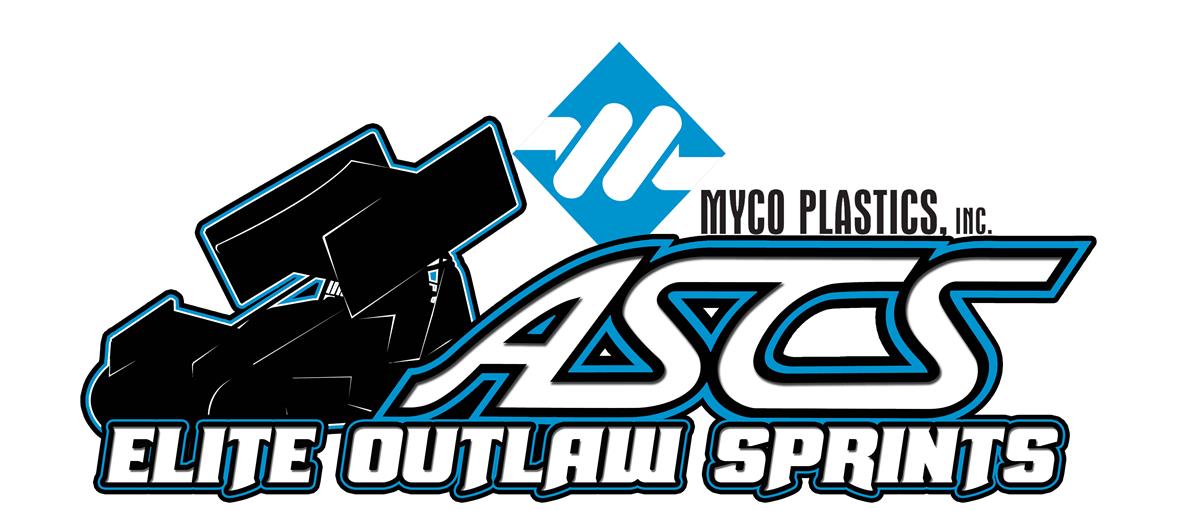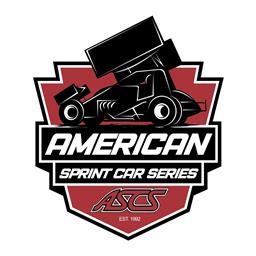 ---
Myco Plastics ASCS Elite Outlaw Sprint Rules And Schedule Released
Bryan Hulbert – DRUMRIGHT, Okla. (February 7, 2023) The first year of Outlaw Wing Sprint Car racing under the ASCS Elite banner is set to bring a dozen nights of racing at 11 ovals across three states with the formation of the Myco Plastics ASCS Elite Outlaw Sprints.
Just like the wingless counterpart, the series runs under its own set of rules, with the engine rules non-existent and rules around the car mirroring many of that in the American Sprint Car Series, with some differences in weight and other parts of wing position and size restrictions. The rules for the series are online at https://www.ascsracing.com/downloads/get.aspx?i=794654.
On the lineup, the tour will kick off in May and run through the end of September, with nine events taking place in Texas, two in Louisiana, and one trip into Oklahoma.
The only repeat track on the lineup is Rocket Raceway Park in Petty, Texas, to open the season on May 6 and then close it on September 30. Other Texas ovals on the lineup include West Texas Raceway (June 2), Route 66 Motors Speedway (June 3), RPM Speedway (June 9), Devil's Bowl Speedway (June 10), Heart O' Texas Speedway (July 7), Kennedale Speedway Park (August 19), and Abilene Speedway (August 26).
Racing in Louisiana occurs at Boothill Speedway (July 8) and Ark-La-Tex Speedway (July 22). The lone trip to Oklahoma is Lawton Speedway (May 20).
Designed to give teams options of running both ASCS Elite schedules, all dates between the wing and wingless lineup are non-conflicting, which makes for a potential 32-race schedule.
The ASCS Elite Wing and Non-Wing Series is owned and operated by Nathan Moore and operates under the sanction of the American Sprint Car Series. Rules for both tours can be found at http://www.ascsracing.com.
Nathan can be reached at (903) 780-9934 or by email at elitenonwingsprints@gmail.com.
The 2023 season will mark the 32nd year of competition for the American Sprint Car Series. Spearheaded by the Lucas Oil American Sprint Car Series presented by the MAVTV Motorsports Network, the ASCS Nation includes Regional Tours that encompass both wing and non-wing competition.
For other news, notes, and information on any of the tours under the ASCS banner, log onto http://www.ascsracing.com, follow on Facebook, Instagram, and Twitter (@LucasOilASCS).
2023 ASCS Elite Outlaw Sprint Car Schedule:
5/6/2023-Rocket Raceway Park - Petty, TX
5/20/2023-Lawton Speedway - Lawton, OK
6/2/2023-West Texas Raceway - Lubbock, TX
6/3/2023-Route 66 Motor Speedway - Amarillo, TX
6/9/2023-RPM Speedway - Crandall, TX
6/10/2023-Devil's Bowl Speedway - Mesquite, TX
7/7/2023-Heart O' Texas Speedway - Waco, TX
7/8/2023-Boothill Speedway - Greenwood, LA
7/22/2023-Ark-La-Tex Speedway - Vivian, LA
8/19/2023-Kennedale Speedway Park - Kennedale, TX
8/26/2023-Abilene Speedway - Abilene, TX
9/30/2023-Rocket Raceway Park - Petty, TX
Combined 2023 ASCS Elite Wingless and Wing Sprint Schedule:
3/11/2023-Kennedale Speedway Park - Kennedale, TX (Elite NW)
3/24/2023-Texarkana 67 Speedway - Texarkana, AR (Elite NW)
3/25/2023-Texarkana 67 Speedway - Texarkana, AR (Elite NW)
4/8/2023-Abilene Speedway - Abilene, TX (Elite NW)
4/26/2023-Texarkana 67 Speedway - Texarkana, AR (Elite NW)
4/27/2023-Rocket Raceway Park - Petty, TX (Elite NW)
4/28/2023-Devil's Bowl Speedway - Mesquite, TX (Elite NW)
4/29/2023-Devil's Bowl Speedway - Mesquite, TX (Elite NW)
5/6/2023-Rocket Raceway Park - Petty, TX (Elite Wing)
5/20/2023-Lawton Speedway - Lawton, OK (Elite Wing)
5/26/2023-Texarkana 67 Speedway - Texarkana, AR (Elite NW)
5/27/2023-Boothill Speedway - Greenwood, LA (Elite NW)
5/28/2023-Ark-La-Tex Speedway - Vivian, LA (Elite NW)
6/2/2023-West Texas Raceway - Lubbock, TX (Elite Wing)
6/3/2023-Route 66 Motor Speedway - Amarillo, TX (Elite Wing)
6/9/2023-RPM Speedway - Crandall, TX (Elite Wing)
6/10/2023-Devil's Bowl Speedway - Mesquite, TX (Elite Wing)
7/7/2023-Heart O' Texas Speedway - Waco, TX (Elite Wing)
7/8/2023-Boothill Speedway - Greenwood, LA (Elite Wing)
7/14/2023-West Texas Raceway - Lubbock, TX (Elite NW)
7/15/2023-Route 66 Motor Speedway - Amarillo, TX (Elite NW)
7/22/2023-Ark-La-Tex Speedway - Vivian, LA (Elite Wing)
8/4/2023-Heart O' Texas Speedway - Waco, TX (Elite NW)
8/5/2023-Devil's Bowl Speedway - Mesquite, TX (Elite NW)
8/11/2023-Boyd Raceway - Boyd, TX (Elite NW)
8/12/2023-Lawton Speedway - Lawton, OK (Elite NW)
8/19/2023-Kennedale Speedway Park - Kennedale, TX (Elite Wing)
8/26/2023-Abilene Speedway - Abilene, TX (Elite Wing)
9/30/2023-Rocket Raceway Park - Petty, TX (Elite NW)
9/30/2023-Rocket Raceway Park - Petty, TX (Elite Wing)
10/27/2023-Red Dirt Raceway - Meeker, OK (Elite NW)
10/28/2023-Red Dirt Raceway - Meeker, OK (Elite NW)
---
Submitted By: Bryan Hulbert
Back to News