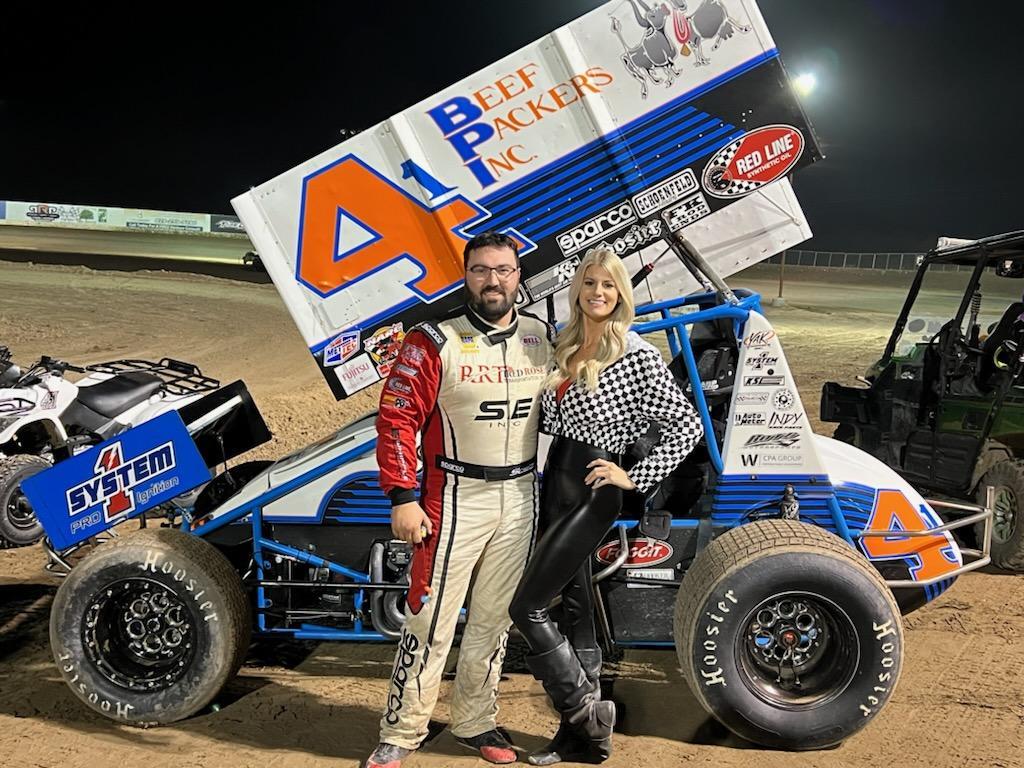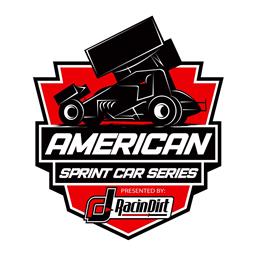 ---
Dominic Scelzi Sweeps ASCS Southwest At Cocopah Speedway
Bryan Hulbert - SOMERTON, Ariz. (November 12, 2022) Making it a perfect weekend in Arizona, Dominic Scelzi broke out the broom on the ASCS Southwest Region during the Keith Bryan Memorial presented by Yuma Lumber.
Collecting Saturday's $5,000 check at Cocopah Speedway, the California shoe again rode the opening circuits in the show position before making his move. Gaining traction in Lap 7, Scelzi upgraded to the gold package two laps later with a pass on New Mexico's Wes Wofford.
Keeping pace from there, Dominic hit the finish line with a 1.177-second advantage over Ryan Timms.
Charging from 15th, Timms took second on Lap 22 with a pass on Austin McCarl for the second night in a row. Both having to race from deep in the field, Austin fought his way forward from the 12th starting spot. Sammy Swindell moved from tenth to fourth with Wes Wofford ending up fifth.
Colton Hardy, Nick Parker, Robbie Price, Chaz Baca, and Dylan Harris completed the top ten. Adding a new name to the list of ASCS Southwest Region Champions, Logan Calderwood picked the 2022 title.
Updates on the 2023 season will be posted once they are finalized. Thank you to everyone who continues to support the ASCS Southwest Region, and a special thanks to Jason Carter for stepping up and taking on the role of Competition Director.
For other news, notes, and information on any of the tours under the ASCS banner, log onto http://www.ascsracing.com, follow on Facebook, Instagram, and Twitter (@LucasOilASCS).
Race Results:
ASCS Southwest Region
Cocopah Speedway (Somerton, Ariz.)
Saturday, November 12, 2022
SBS Shocks Heat 1 (8 Laps): 1. 6-Logan Calderwood[1]; 2. 4-Tuesday Calderwood[2]; 3. 91-Tye Mihocko[4]; 4. 88-Austin McCarl[6]; 5. 34-Sterling Cling[3]; 6. 37-Trever Kirkland[5]; 7. 7OH-Bryan Ledbetter Jr[7]
Schoenfeld Headers Heat 2 (8 Laps): 1. 115-Nick Parker[2]; 2. 7-Lorne Wofford[4]; 3. 41S-Dominic Scelzi[7]; 4. 2-Alex Pettas[1]; 5. 75X-JT Imperial[3]; 6. 9-Dustin Freitas[6]; 7. 22-Justin Lasiter[5]
Speed Sports Heat 3 (8 Laps): 1. 2L-Logan Forler[2]; 2. 1-Robbie Price[1]; 3. 19-Wes Wofford[6]; 4. 5T-Ryan Timms[5]; 5. 57-Chaz Baca[4]; 6. (DNF) 5K-Patrick Krob[3]; 7. (DNS) 14-Cody Sickles
Maxim Racing Heat 4 (8 Laps): 1. 41-Colton Hardy[1]; 2. 01-Sammy Swindell[2]; 3. 19AZ-Hayden Reinbold[3]; 4. 1M-Dylan Harris[6]; 5. 116-Vance Wofford[5]; 6. 5S-Blaze Silva[7]; 7. 50S-Rocky Silva[4]
A Feature 1 (25 Laps): 1. 41S-Dominic Scelzi[3]; 2. 5T-Ryan Timms[15]; 3. 88-Austin McCarl[12]; 4. 01-Sammy Swindell[10]; 5. 19-Wes Wofford[1]; 6. 41-Colton Hardy[4]; 7. 115-Nick Parker[5]; 8. 1-Robbie Price[7]; 9. 57-Chaz Baca[18]; 10. 1M-Dylan Harris[13]; 11. 7-Lorne Wofford[8]; 12. 2L-Logan Forler[6]; 13. 37-Trever Kirkland[22]; 14. 6-Logan Calderwood[2]; 15. 91-Tye Mihocko[11]; 16. 34-Sterling Cling[19]; 17. 9-Dustin Freitas[21]; 18. 75X-JT Imperial[20]; 19. 116-Vance Wofford[17]; 20. 2-Alex Pettas[16]; 21. 4-Tuesday Calderwood[9]; 22. 22-Justin Lasiter[24]; 23. 19AZ-Hayden Reinbold[14]; 24. 5S-Blaze Silva[28]; 25. 7OH-Bryan Ledbetter Jr[23]; 26. (DNS) 5K-Patrick Krob; 27. (DNS) 14-Cody Sickles; 28. (DNS) 50S-Rocky Silva
---
Submitted By: Bryan Hulbert
Back to News