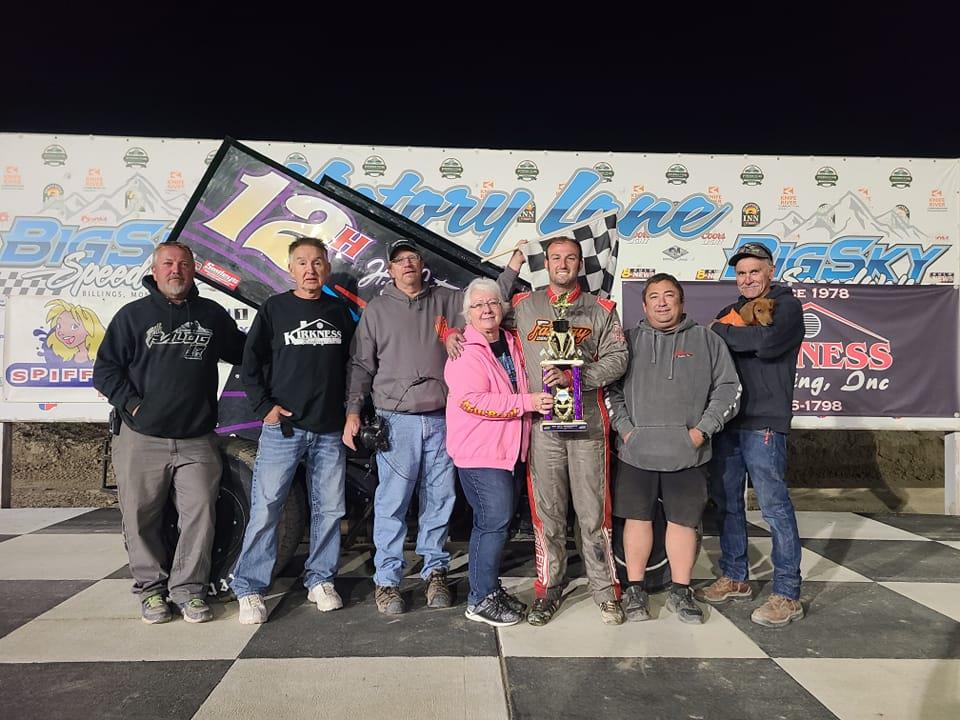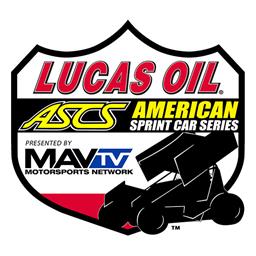 ---
Channin Tankersley Captures ASCS Frontier Region Win At Big Sky Speedway
Bryan Hulbert – BILLINGS, Mont. (September 10, 2022) Normally, reading about Channin Tankersley winning an ASCS event would mean a race somewhere in Texas, but this time, it's Billings, Mont. that the former ASCS Gulf South Champion captured the win on Saturday.
Taking the Michael Hayashi No. 12h to Victory Lane at Big Sky Speedway in the final race of the season for the Brodix ASCS Frontier Region, Tankersley lead all but the opening lap and eventually pulled way to a 2.199-second advantage. Friday night's winner, Phil Dietz, was second, with Canada's Kelly Miller on the final podium step.
Johnny Herrera crossed fourth with Kory Wermling in fifth.
The 2022 champion of the Brodix ASCS Frontier Region is Trever Kirkland, who ended the season with four wins, 14 top five, and 15 top ten finishes in 18 A-Feature starts. The 2023 season is in the works, and updates will be announced as they are available.
The 2022 season will mark the 31st year of competition for the American Sprint Car Series. Spearheaded by the Lucas Oil American Sprint Car Series presented by the MAVTV Motorsports Network, the ASCS Nation includes 11 Regional Tours encompassing both wing and non-wing competition.
For other news, notes, and information on any of the tours under the ASCS banner, log onto http://www.ascsracing.com, follow on Facebook, Instagram, and Twitter (@LucasOilASCS).
Race Results:
ASCS Frontier Region
Big Sky Speedway (Billings, Mont.)
Saturday, September 10, 2022
Heat 1 (8 Laps): 1. 72-Phil Dietz[6]; 2. 2JR-Kelly Miller[5]; 3. 37-Trever Kirkland[7]; 4. 1M-William Hernandez[3]; 5. 2X-Mike Manwill[1]; 6. (DNF) 12-Josh Ostermiller[4]; 7. (DNF) 81-Darren Smith[2]
Heat 2 (8 Laps): 1. 9K-Kory Wermling[1]; 2. 12H-Channin Tankersley[4]; 3. 17J-Johnny Herrera[5]; 4. 24M-Ian Myers[3]; 5. 63-Chris Williams[2]; 6. 2M-Abraham Hernandez[6]
A Feature (25 Laps): 1. 12H-Channin Tankersley[2]; 2. 72-Phil Dietz[1]; 3. 2JR-Kelly Miller[3]; 4. 17J-Johnny Herrera[5]; 5. 9K-Kory Wermling[6]; 6. 24M-Ian Myers[8]; 7. 63-Chris Williams[9]; 8. 12-Josh Ostermiller[12]; 9. 2M-Abraham Hernandez[11]; 10. 1M-William Hernandez[7]; 11. 2X-Mike Manwill[10]; 12. (DNF) 37-Trever Kirkland[4]; 13. (DNS) 81-Darren Smith
---
Submitted By: Bryan Hulbert
Back to News