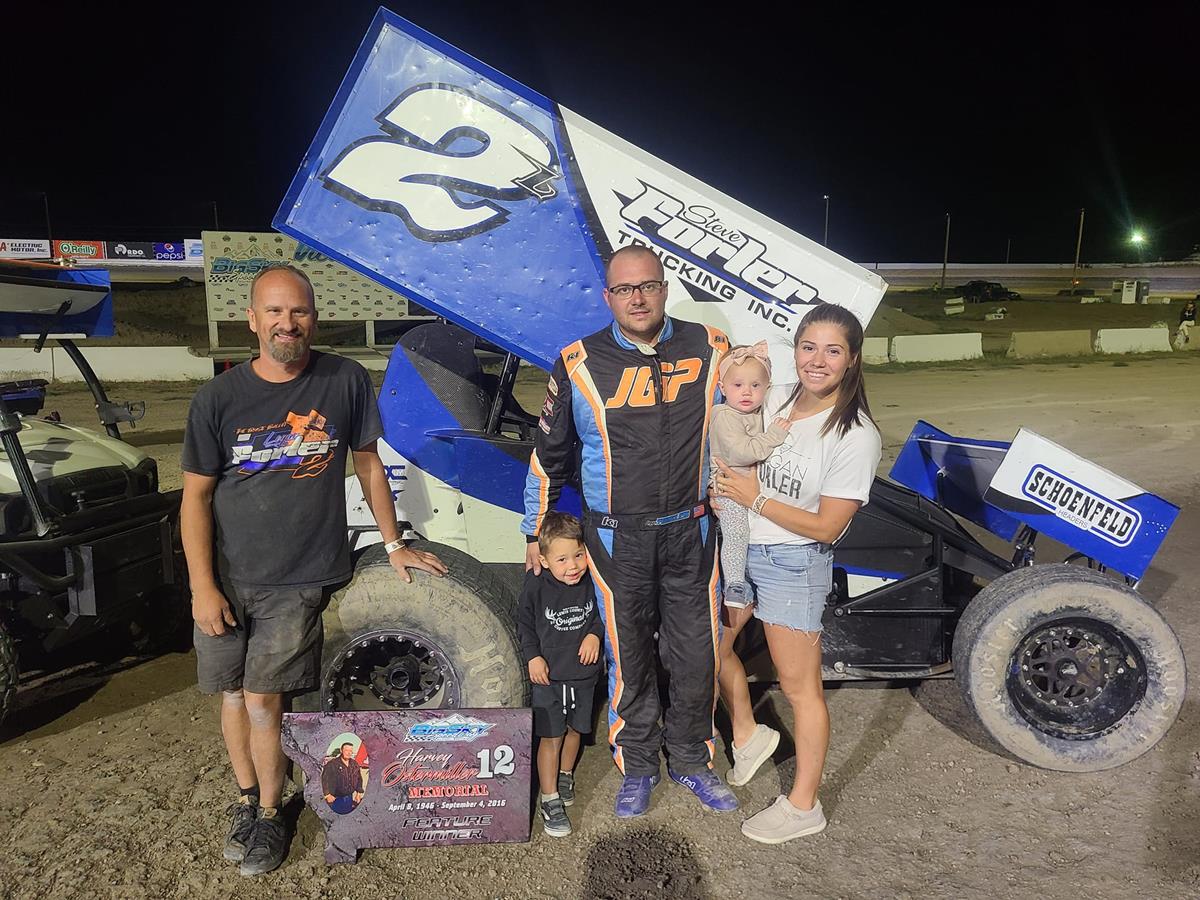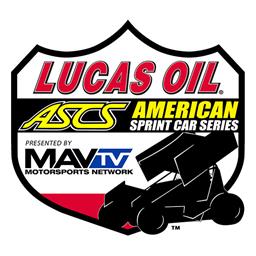 ---
Forler Completes Ostermiller Memorial Sweep At Big Sky Speedway
(Image Credit: Andrew Kunas)
Bryan Hulbert – BILLINGS, Mont. (August 20, 2022) Completing the sweep of the 2022 Harvey Ostermiller Memorial presented by Briggs Distributing and Kirkness Roofing, with the Brodix ASCS Frontier Region, Logan Forler brought his season overall win total to four, and his series win total to 13 with the Big Sky Speedway triumph.
Just like Friday's event, Forler put his car at the front of the field at the start and never relinquished the position.
Winning by 3.214-seconds, the next car to find the checkered flag was Phil Dietz, who improved his finish by one from Friday. The second time in the car this season, Johnny Herrera found the final podium step from the eighth starting spot. Trever Kirkland was fourth, with Kelly Miller fifth.
Kory Wermling, Tony Bruce, Jr., Jordan Milne, Damon McCune, and Blayne Brink completed the top ten.
Next up for the Brodix ASCS Frontier Region is the Montana Roundup at Electric City Speedway. The three-night affair takes place September 2-4, 2022.
The 2022 season will mark the 31st year of competition for the American Sprint Car Series. Spearheaded by the Lucas Oil American Sprint Car Series presented by the MAVTV Motorsports Network, the ASCS Nation includes Regional Tours that encompass both wing and non-wing competition.
For other news, notes, and information on any of the tours under the ASCS banner, log onto http://www.ascsracing.com, follow on Facebook, Instagram, and Twitter (@LucasOilASCS).
Race Results:
ASCS Frontier Region
Big Sky Speedway (Billings, Mont.)
Saturday, August 20, 2022
Heat 1 (8 Laps): 1. 72-Phil Dietz[2]; 2. 37-Trever Kirkland[4]; 3. 33T-Tyler Driever[6]; 4. 69R-Damon McCune[5]; 5. 17J-Johnny Herrera[8]; 6. 63-Chris Williams[1]; 7. 24M-Ian Myers[7]; 8. 31-Shane Moore[3]
Heat 2 (8 Laps): 1. 12H-Tony Bruce Jr[2]; 2. 2L-Logan Forler[6]; 3. 9K-Kory Wermling[7]; 4. 3-Jordan Milne[4]; 5. 2JR-Kelly Miller[8]; 6. 21-Blayne Brink[5]; 7. 12-Josh Ostermiller[1]; 8. (DNS) 0J-Jeremy McCune
A Feature (30 Laps): 1. 2L-Logan Forler[1]; 2. 72-Phil Dietz[2]; 3. 17J-Johnny Herrera[8]; 4. 37-Trever Kirkland[3]; 5. 2JR-Kelly Miller[9]; 6. 9K-Kory Wermling[5]; 7. 12H-Tony Bruce Jr[4]; 8. 3-Jordan Milne[10]; 9. 69R-Damon McCune[7]; 10. 21-Blayne Brink[12]; 11. 31-Shane Moore[15]; 12. 24M-Ian Myers[11]; 13. 63-Chris Williams[13]; 14. (DNF) 0J-Jeremy McCune[16]; 15. (DNF) 33T-Tyler Driever[6]; 16. (DNF) 12-Josh Ostermiller[14]
---
Submitted By: Bryan Hulbert
Back to News