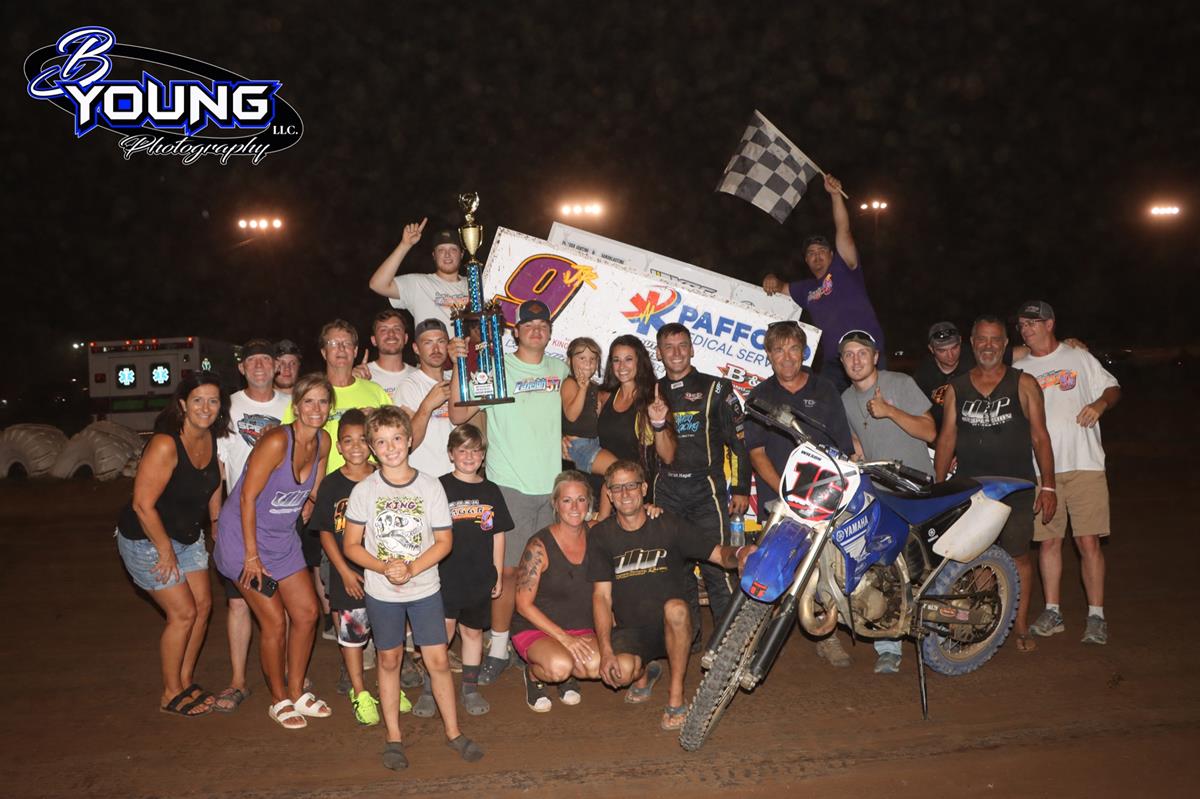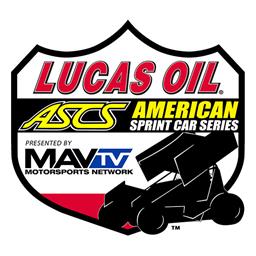 ---
Hagar Handles ASCS Mid-South At I-30 Speedway
(Image Credit: Brandon Young)
Bryan Hulbert – LITTLE ROCK, Ark. (June 25, 2022) Continuing his winning ways on Saturday night, Derek Hagar landed the $2,000 score with the ASCS Mid-South Region at I-30 Speedway.
Winning the Scrapp Fox Tribute, Hagar had to contend with Cody Gardner for the win. Keeping the No. G6 at bay for his 17th career regional win, the final podium step went to Howard Moore. Blake Jenkins and Brady Baker completed the top five.
The ASCS Mid-South Region returns to action on July 22 with the Lucas Oil American Sprint Car Series at Batesville Motor Speedway during the 2022 Sizzlin' Summer Speedweek.
The 2022 season will mark the 31st year of competition for the American Sprint Car Series. Spearheaded by the Lucas Oil American Sprint Car Series presented by the MAVTV Motorsports Network, the ASCS Nation includes Regional Tours that encompass both wing and non-wing competition.
For other news, notes, and information on any of the tours under the ASCS banner, log onto http://www.ascsracing.com, follow on Facebook, Instagram, and Twitter (@LucasOilASCS).
Race Results:
ASCS Mid-South Region
I-30 Speedway (Little Rock, Ark.)
Saturday, June 25, 2022
Heat 1 (8 Laps): 1. G6-Cody Gardner[2]; 2. 9JR-Derek Hagar[6]; 3. 71-Brady Baker[4]; 4. 99-Blake Jenkins[11]; 5. 91-Michael Day[5]; 6. 12-Jeffrey Newell[8]; 7. 21-Kevin Hinkle[3]; 8. 3-Howard Moore[7]; 9. 69-Jamey Mooney[9]; 10. 45X-Mark Huddleston[12]; 11. 19-Jason Long[10]; 12. 38-Rick Pringle[1]
A Feature (25 Laps): 1. 9JR-Derek Hagar[2]; 2. G6-Cody Gardner[3]; 3. 3-Howard Moore[8]; 4. 99-Blake Jenkins[1]; 5. 71-Brady Baker[4]; 6. 12-Jeffrey Newell[5]; 7. 21-Kevin Hinkle[7]; 8. 91-Michael Day[6]; 9. 45X-Mark Huddleston[10]; 10. 69-Jamey Mooney[9]; 11. 38-Rick Pringle[12]; 12. 19-Jason Long[11]
---
Submitted By: Bryan Hulbert
Back to News