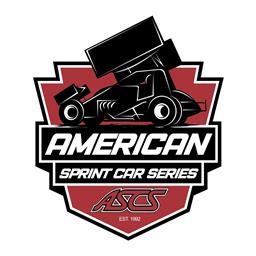 ---
ASCS Mid-South Region Part Of Saturday's Scrapp Fox Memorial At I-30 Speedway
(Image Credit: Brandon Young)
Bryan Hulbert – LITTLE ROCK, Ark. (June 21, 2022) Loading up for a showdown at "Hammer Hill" on Saturday, June 25, the ASCS Mid-South Region returns to the high-banked quarter mile for the Scrapp Fox Memorial.
While Sprint Cars will be there looking to snag the night's $2,000 winner's check, the Scrapp Foxx Memorial is an IMCA Modified-centered event.
Like the Sprint Cars, the 20th annual Scrapp Fox Memorial offers IMCA Modified teams $2,000 to win. Starting in 2003 at Beebe Speedway to honor the 2000 track champion who passed away the following year in an ATV accident, the show moved to I-30 Speedway after the track in Beebe ceased operations in 2012.
A list of winners that includes some of the region's top names in Modified competition, the driver with the most wins is defending race winner Curtis Cook, who has topped the Scrapp Fox Memorial on three occasions (2009, 2016, and 2021).
Randy Weaver, with two wins (2008 and 2017), and inaugural race winner Andy Brown (2003 and 2005) are the only other drivers with more than one triumph. The remaining dozen event was topped by Walt Butler (2004), Jared Landers (2006), Peyton Taylor (2007), Johnny Bone, Jr. (2010), Dallas Everett (2011), Robert Baker (2012), Casey Findley (2013), Buck Reid (2014), Mike Bowers (2015), Keith Hammett (2018), Tyler Stevens (2019) and Justin Whitehead (2020).
Focusing on the Sprint Cars, going into the Saturday showdown, Derek Hagar leads ASCS Mid-South standings with four wins in the tour's six outings. Tim Crawley, Landon Crawley, Bradyn Baker, and Cody Gardner make up the top five in standings.
Saturday, June 25, opens at 5:00 P.M. with racing at 7:30 P.M. (CDT). Tickets are $15, with Kids 12 and under admitted free into the Grandstands compliments of Bennings Heat & Air. Other classes on the card include Bennings Heat & Air IMCA Modifieds, Cadillac Chassis IMCA Stock Cars, and Bumper to Bumper IMCA Mod-Lites.
I-30 Speedway is located on the I-30 Frontage Road, eastbound at Exit 126. More information on the Speedway is at https://www.i-30speedway.com or by calling (501) 455-4567.
The 2022 season will mark the 31st year of competition for the American Sprint Car Series. Spearheaded by the Lucas Oil American Sprint Car Series presented by the MAVTV Motorsports Network, the ASCS Nation includes 11 Regional Tours encompassing both wing and non-wing competition.
For fans who cannot make it live, the races will be shown on http://www.racindirt.com.
For other news, notes, and information on any of the tours under the ASCS banner, log onto http://www.ascsracing.com, follow on Facebook, Instagram, and Twitter (@LucasOilASCS).
---
Submitted By: Bryan Hulbert
Back to News