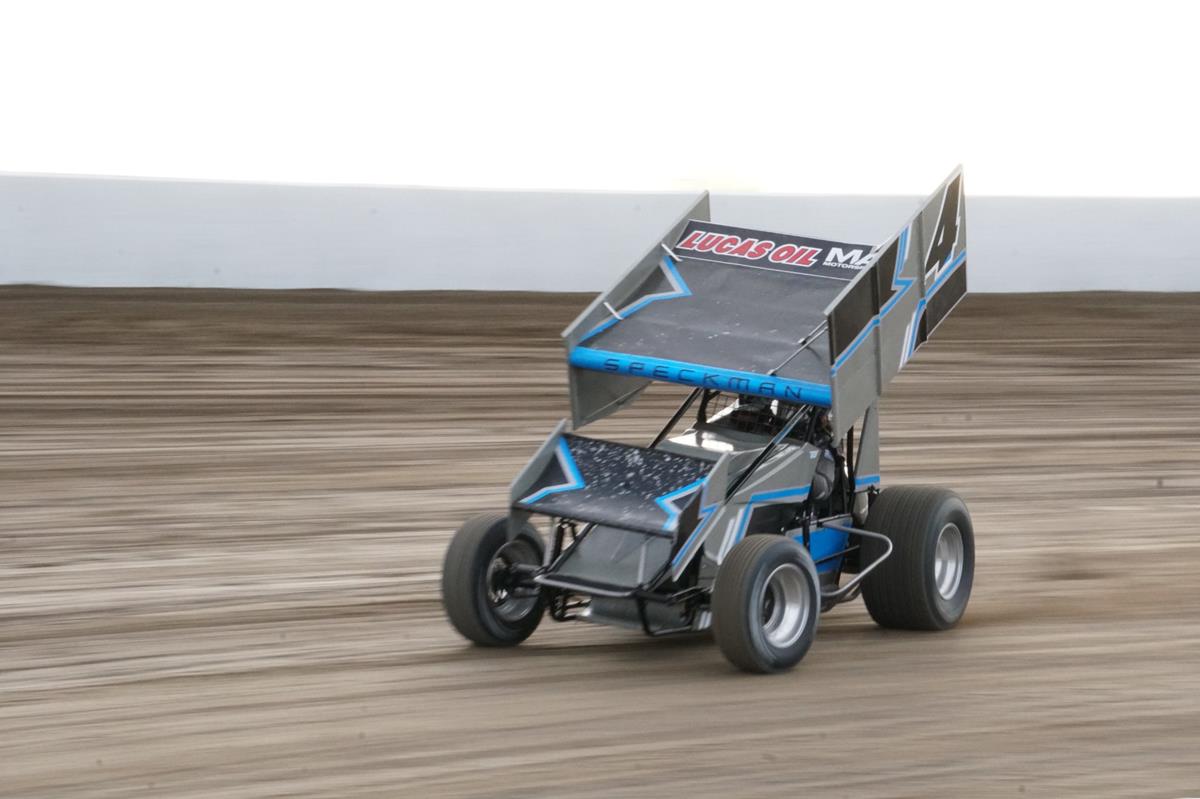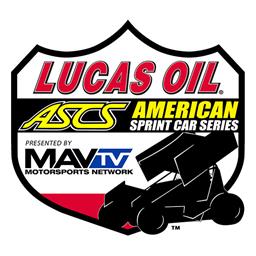 ---
Speckman Makes In Three with Casper Speedway Win
(Image Credit: Andi Ferguson)
Bryan Hulbert – CASPER, Wy. (June 10, 2022) Rolling to his third win in as many races with the ASCS Northern Plains Region, Adam Speckman took the win at Casper Speedway on Friday night.
Winning from the right of the front row, the No. 4 was chased for the third week running by Travis Reber to the finish. Shad Petersen, Austyn Gossel, and Mark Chisholm made up the top five.
The ASCS Northern Plains Region is back at Black Hills Speedway on June 17.
The 2022 season will mark the 31st year of competition for the American Sprint Car Series. Spearheaded by the Lucas Oil American Sprint Car Series presented by the MAVTV Motorsports Network, the ASCS Nation includes Regional Tours that encompass both wing and non-wing competition.
For other news, notes, and information on any of the tours under the ASCS banner, log onto http://www.ascsracing.com, follow on Facebook, Instagram, and Twitter (@LucasOilASCS).
Race Results:
ASCS Northern Plains
Casper Speedway (Casper, Wy.)
Friday, June 10, 2022
Heat 1 (8 Laps): 1. 4-Adam Speckman[3]; 2. 56X-Mark Chisholm[4]; 3. 13-McKayla Worley[1]; 4. (DNF) 21E-Keith Nachbar[2]
Heat 2 (8 Laps): 1. 16G-Austyn Gossel[2]; 2. 88-Travis Reber[3]; 3. 2-Shad Petersen[4]; 4. 18-Paul Jones[1]; 5. 41-Chris McAuley[5]
A Feature (20 Laps): 1. 4-Adam Speckman[2]; 2. 88-Travis Reber[3]; 3. 2-Shad Petersen[5]; 4. 16G-Austyn Gossel[4]; 5. 56X-Mark Chisholm[1]; 6. 18-Paul Jones[7]; 7. 13-McKayla Worley[8]; 8. (DNF) 41-Chris McAuley[6]; 9. (DNS) 21E-Keith Nachbar
---
Submitted By: Bryan Hulbert
Back to News