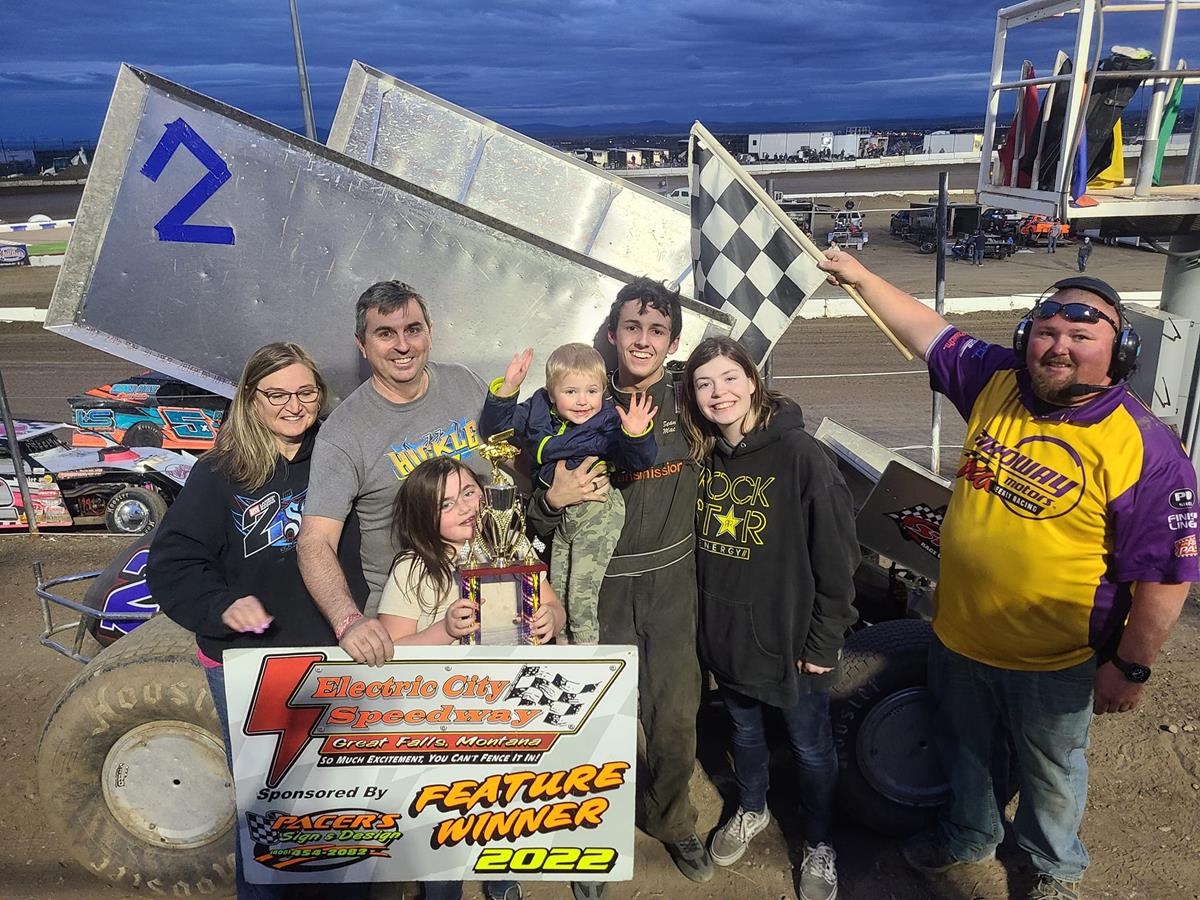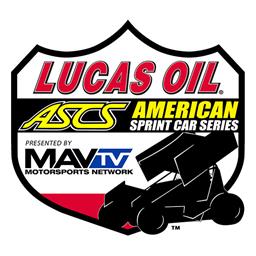 ---
James Setters Earns First ASCS Frontier Win At Electric City Speedway
(Image Credit: Andrew Kunas)
Bryan Hulbert – GREAT FALLS, Mont. (May 28, 2022) Adding his name to the list of winners with the Brodix ASCS Frontier Region, Idaho's James Setters led start to finish Saturday night at Electric City Speedway.
A pair of top-five runs to open his 2022 season, the No. 2 rolled the line ahead of Friday night's winner, Trever Kirkland. Third for the second time on the weekend, Joe Perry did so from the 12th starting spot. Kory Wermling and Bill Boyce completed the top five.
The Brodix ASCS Frontier Region will compete next at Gallatin Speedway in Belgrade, Mont. On Friday, June 10, then Big Sky Speedway in Billings, Mont. On Saturday, June 11.
The 2022 season will mark the 31st year of competition for the American Sprint Car Series. Spearheaded by the Lucas Oil American Sprint Car Series presented by the MAVTV Motorsports Network, the ASCS Nation includes 11 Regional Tours encompassing both wing and non-wing competition.
For other news, notes, and information on any of the tours under the ASCS banner, log onto http://www.ascsracing.com, follow on Facebook, Instagram, and Twitter (@LucasOilASCS).
Race Results:
ASCS Frontier Region
Electric City Speedway (Great Falls, Mont.)
Saturday, May 28, 2022
Heat 1 (8 Laps): 1. 2-James Setters[1]; 2. 2JR-Kelly Miller[3]; 3. 77B-Michael Bingham[2]; 4. 38B-Bryan Brown[6]; 5. 1-Bill Boyce[5]; 6. 56-Ross Mathewson[4]
Heat 2 (8 Laps): 1. 37-Trever Kirkland[2]; 2. 9K-Kory Wermling[3]; 3. 3-Brad Milne[1]; 4. 2B-Brianna Widhalm[5]; 5. 24M-Ian Myers[6]; 6. (DNF) 28-Joe Perry[4]
A Feature (25 Laps): 1. 2-James Setters[1]; 2. 37-Trever Kirkland[4]; 3. 28-Joe Perry[12]; 4. 9K-Kory Wermling[3]; 5. 1-Bill Boyce[10]; 6. 38B-Bryan Brown[8]; 7. 56-Ross Mathewson[11]; 8. 77B-Michael Bingham[7]; 9. 2B-Brianna Widhalm[5]; 10. (DNF) 24M-Ian Myers[9]; 11. (DNF) 2JR-Kelly Miller[2]; 12. (DNF) 3-Brad Milne[6]
---
Submitted By: Bryan Hulbert
Back to News